Why Us?
Let us help you decide on the right school for your child.
Discover Catholic education
Holy Family Primary East Granville is a vibrant and contemporary school offering quality education for students.
Explore the amazing opportunities we're creating for our students.
Discover Catholic education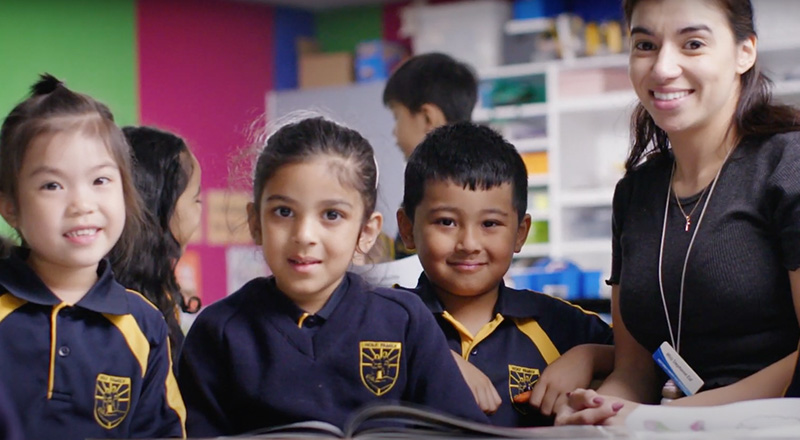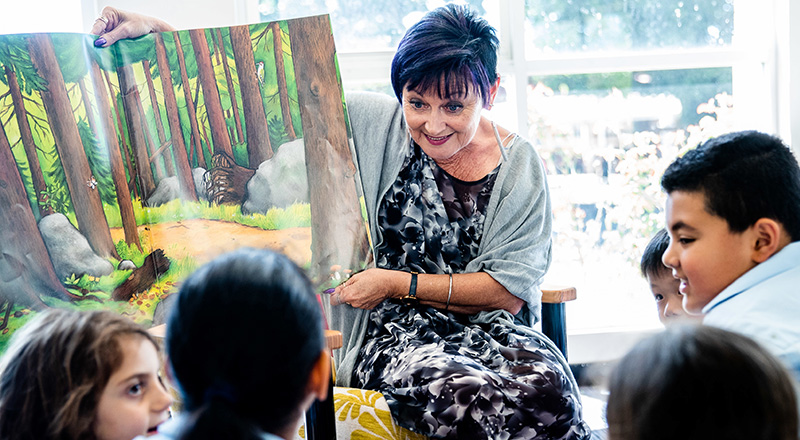 Welcome to Holy Family Primary East Granville. Our caring school community values the many cultures of our students and has a strong sense of belonging.
We believe each student has a unique learning path and that is why we offer a personalised learning experience.
Holy Family is a Catholic coeducational primary school located in East Granville. We are a multicultural school which seeks to live out the values of Christ in a caring and supportive environment.
Discover what learning at Holy Family looks like by browsing our latest news articles and social media posts.
What we offer
There are many reasons why families choose Holy Family Primary. The snapshot below will assist you in making the choice to join our caring learning community.
A welcoming and supportive community
We celebrate the uniqueness of each person within a diverse community. Our school is committed to providing learning environments where students can thrive, feel safe and supported, and are nurtured to grow, belong and be confident.
A welcoming and supportive community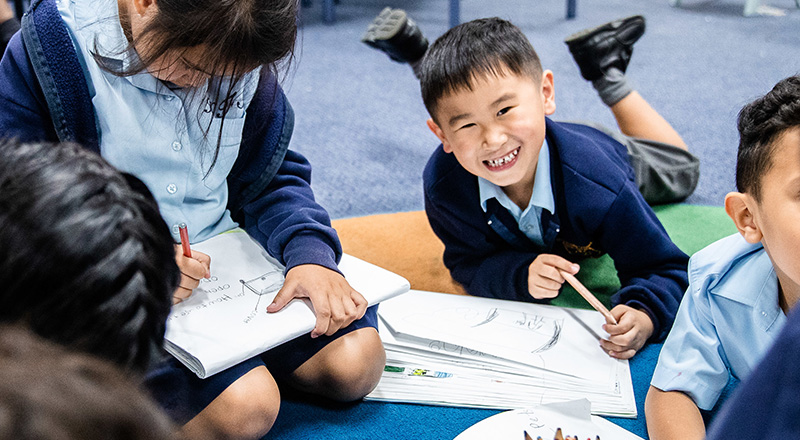 Passionate teachers who care
Inspired learning starts with highly motivated and professional teachers. Our teachers make each student feel valued and safe, and help them strive towards excellence and be the best learners they can be.
Passionate teachers who care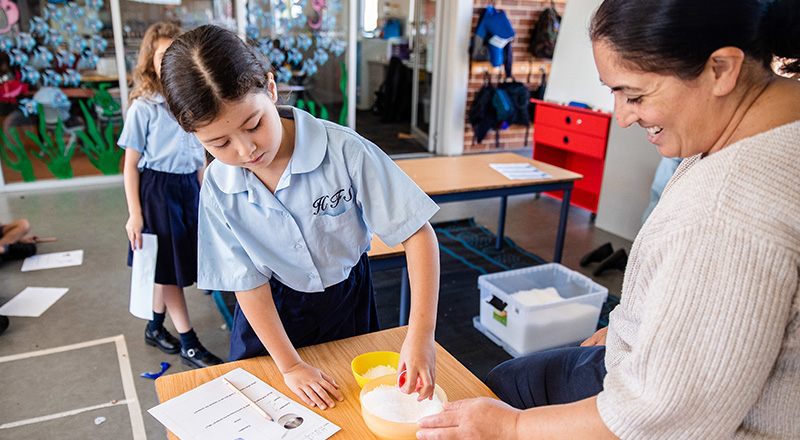 Personalised Learning
Each student's unique strengths and needs guide the design of the learning opportunities we provide. Together with teachers, students create an individual learning pathway, choosing learning goals and successes to aim for to reach great heights. Our expert teachers will track how they are progressing, and respond with extra support when needed. After all, learning how to learn is equally important as what we learn!
Personalised Learning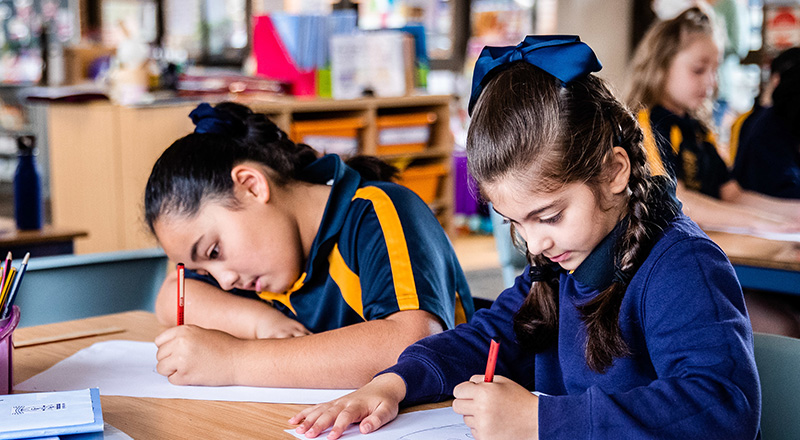 Opportunities beyond the classroom
We believe it is important for students to pursue interests to find what they are passionate about. Our school gives them exposure to a range of exciting opportunities to unlock their creative potential, develop a talent or follow a passion.
Opportunities beyond the classroom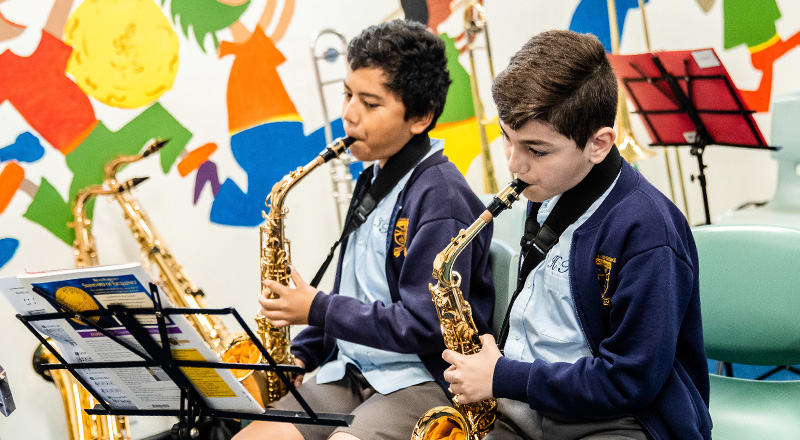 Faith-based education
Holy Family is a great place for students to grow in faith and learning. We have a spirit of welcome at Holy Family and accept the beauty and traditions of all diverse religious and cultural backgrounds.
Faith-based education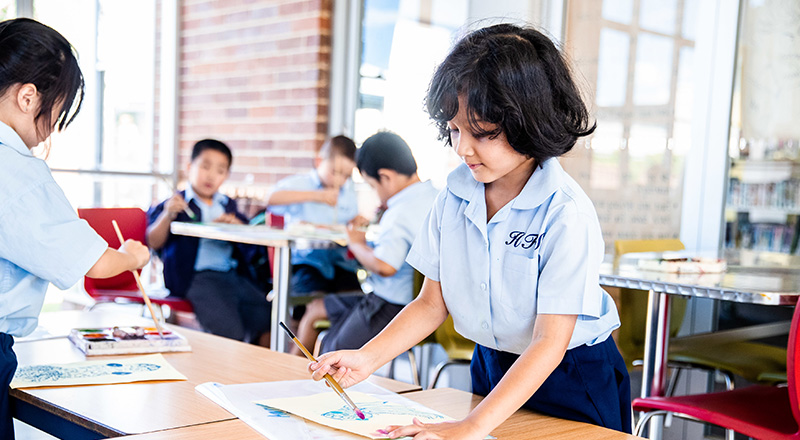 Quality schooling that is affordable
We keep our fees as low as possible so that all families have the opportunity to access a high quality Catholic education. Significant discounts apply for siblings. Ask about our flexible payment plans.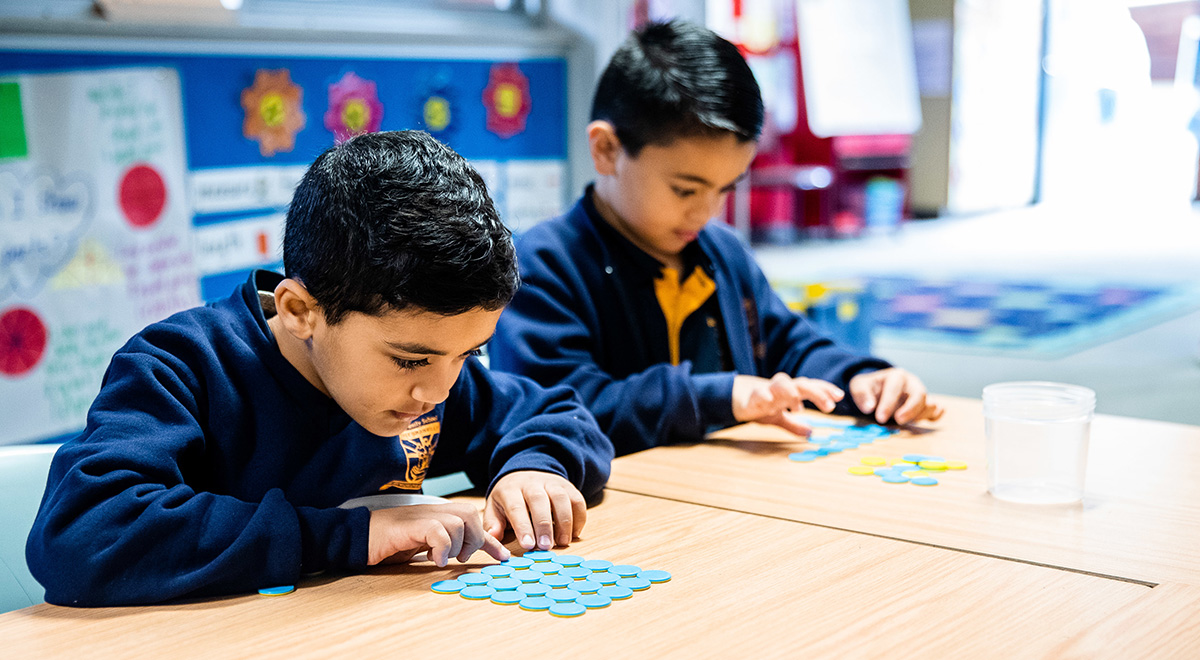 "Part of our mission is to make sure that children leave here as problem solvers, who can make a difference in the world."
(Teacher)
Other reasons to choose our school
Our supportive and welcoming community promotes harmony and quality learning.
Our 'Deep Learning' approach helps students learn the most effective learning habits.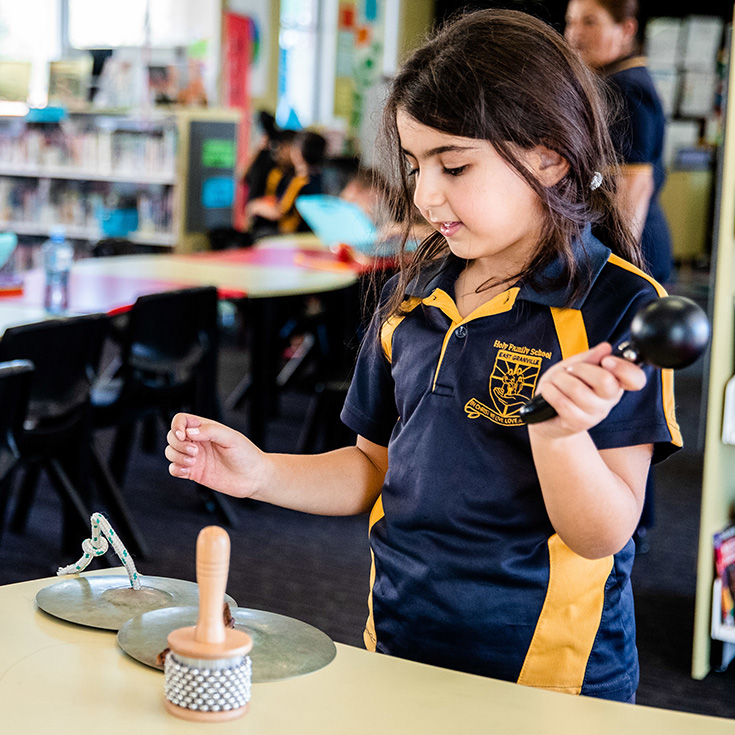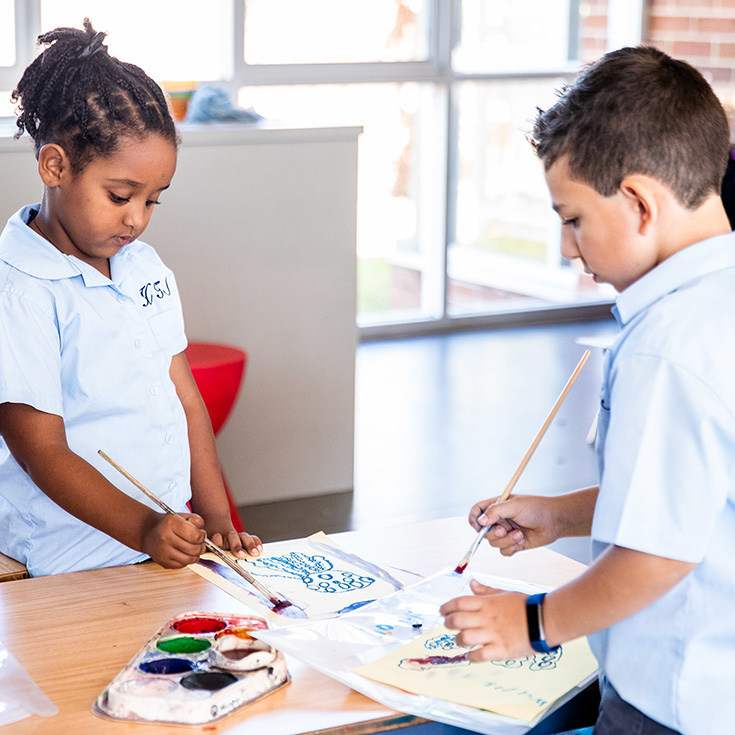 Our students benefit from specialised teachers in Creative Arts, Gymnastics and Swimming.
Exceptional creative arts opportunities to develop and showcase students' talents.
Support programs for students with additional learning needs.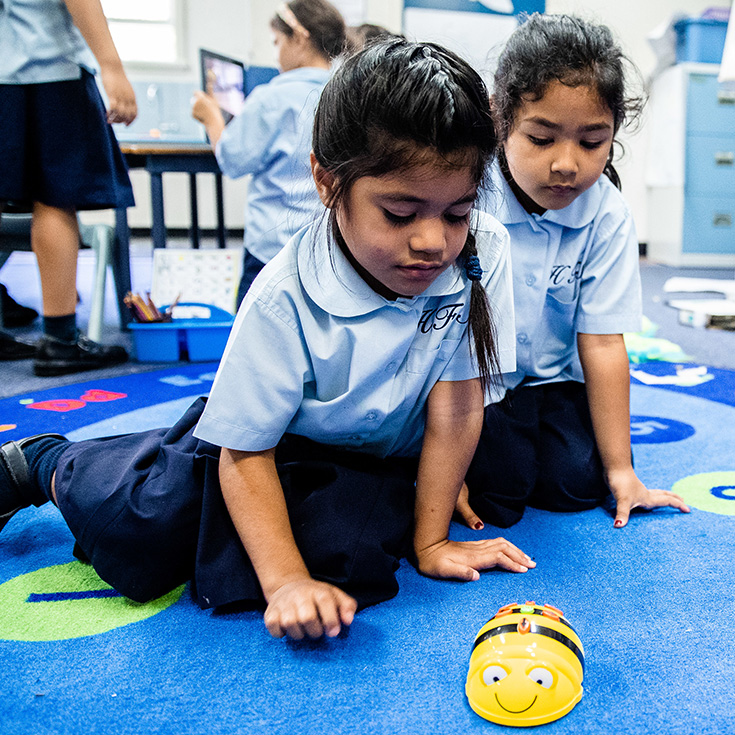 Outreach initiatives that develop students' spirit of generosity and compassion.
Thank you for your interest in enrolling at Holy Family Primary
Families seeking enrolment should first complete an expression of interest.
If you have any questions regarding current vacancies, the application process or school tours, please contact our friendly Enrolments team on 8633 8200 weekdays during school hours.
EXPRESSION OF INTEREST
Considering enrolling at Holy Family Primary?
Find out how to enrol and discover the many benefits of joining our welcoming learning community.