Our Curriculum
Learn what subjects are on offer.
Educating for the future
The learning journey at Holy Family honours the developmental stages in a student's life. Based on leading educational research and the best of today's technologies, we prepare students for the future by teaching them how to think critically and creatively, how to communicate effectively and how to lead and work both independently and collaboratively.
Educating for the future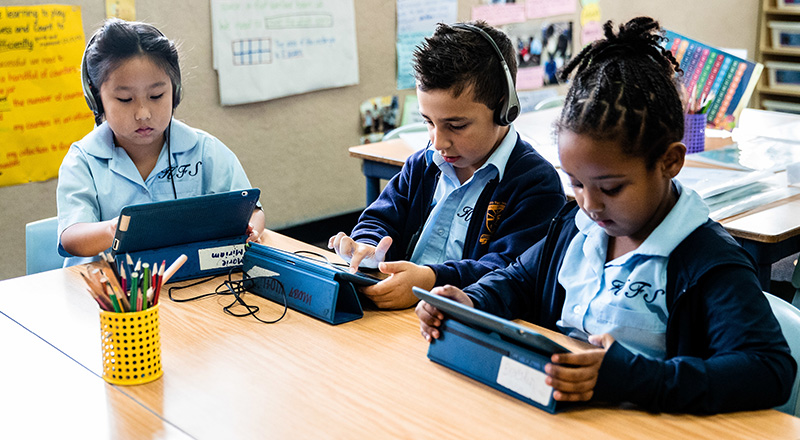 The key learning areas
We follow the NSW Education Standards Authority (NESA) approved curriculum in the key learning areas of:
Religious Education
As a Catholic school we also have a strong religious dimension that runs through all the KLAs and is also formally recognised as the KLA of Religious Education.
Holy Family students take part in formal Religious Education every day, based on the new Catholic Schools Parramatta Diocese curriculum that is relevant to our students and to the world they live in.
Religious Education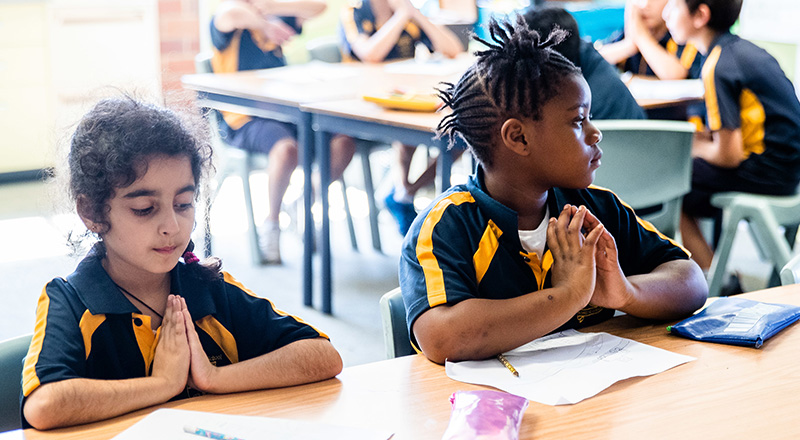 We personalise learning to suit each student's needs by making them leaders of their learning.
We want our students to be successful in their learning so we empower them to take a self-directed approach and equip them with lifelong skills to take positive steps forward in their learning journey.
Together with teachers, students create an individual learning pathway, choosing learning goals and successes to aim for to reach great heights. Every student then 'walks' their parents through their goals and showcases their learning growth at the end of each term.
As the building blocks for all learning, we have a strong focus on Literacy and Numeracy throughout our learning and teaching programs.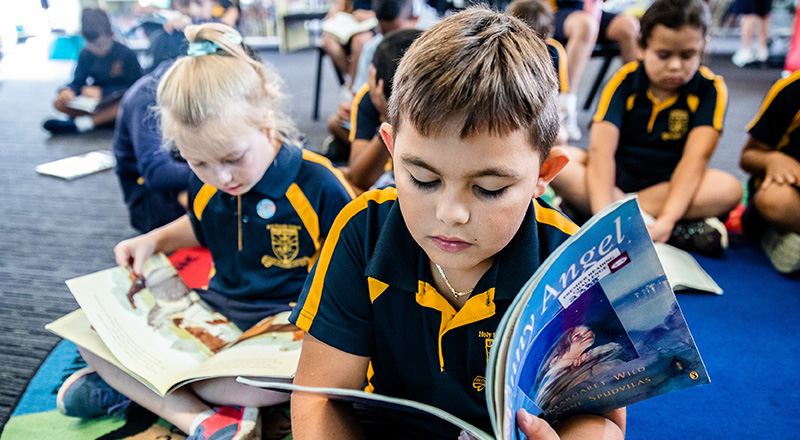 Literacy
Reading, writing, speaking and listening form the basis of learning in all aspects of schooling. Our mantra 'embody, speak, write' reflects our understanding that learning through using our body is highly effective. Teachers are trained to use Drama Literacy techniques to build language and comprehension.
Daily literacy blocks reflect an up-to-date understanding of how children develop literacy at different developmental stages, while literacy skills are developed all day, every day, in every Key Learning Area, through cross-curricular learning. They are developed in whole class, small group, pair and individual experiences.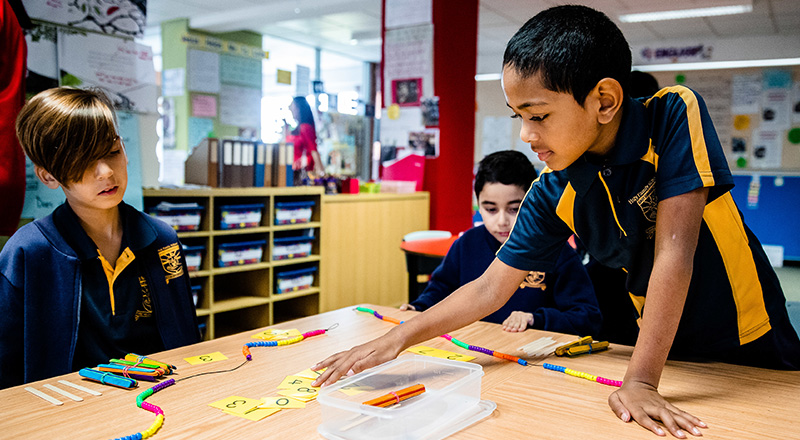 Numeracy
Numeracy at Holy Family is based on the Extending Mathematical Understanding (EMU) program linked to the 2015 NSW Mathematics K-10 Syllabus mandated for all NSW schools by NESA. Through reflection, empowerment and learning, the emphasis is on mental computations, open-ended tasks, problem solving and investigations. This challenges our children to become lifelong learners in Mathematics.
Students from Years 1-6 complete a Mathematical Assessment Interview (MAI) or, for Kindergarten, a Best Start Assessment at the beginning of each year to give teachers a starting point for each child's level of understanding and 'where to' next.
Our curriculum is engaging and relevant
Contact Holy Family Primary TODAY to learn more about our innovative learning community.