Positive school behaviour celebrated at Teach Meet
22 Nov 2022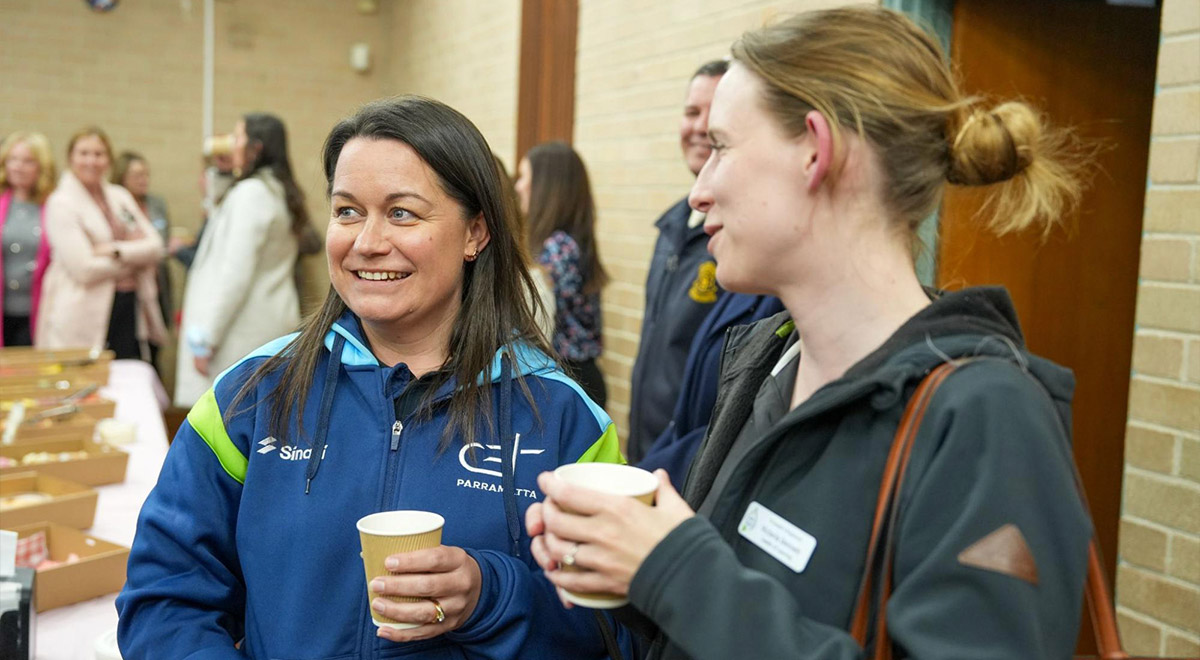 Around one hundred teachers, educators and leaders from throughout the Catholic Education Diocese of Parramatta (CEDP) have come together for a special TeachMeet event to share ideas and collaborate on how best to develop and implement a positive behaviour framework that can benefit every school community throughout the Diocese.
A TeachMeet is an opportunity for teachers to get together to share successes, practical tips and learning.
Holy Family Primary East Granville hosted the event and was proud to showcase how it has developed its Positive Behaviour Support for Learning (PBS4L) culture since it was launched at the height of the COVID-19 pandemic in 2020. This positive behaviour framework helps schools create a culture that supports both learning and wellbeing.
Holy Family's school and PBS4L mascot Bukbuk stood by the school's front gate to warmly welcome those attending Teach Meet. Bukbuk was designed and created by students with the help of Joshua Sly from CEDP's Jarara Cultural Centre. Schools adopt a fun mascot to help promote positive behaviour at school as part of the framework.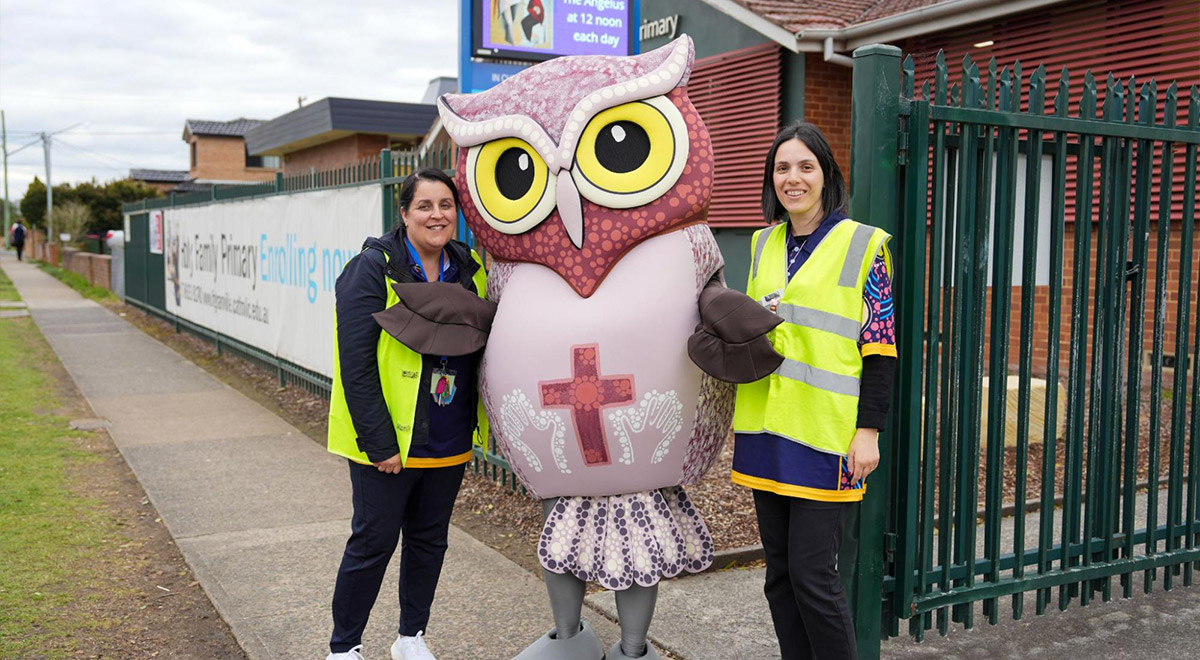 "I am so excited," said Rebecca French, PBS4L Leader at Holy Family ." It is an absolute honour and we are so grateful that everyone has made the trip to Granville. Today is about how we can share ideas throughout our Diocese to ensure that equity occurs in all Catholic schools."
"It's about developing a framework to help our students become more regulated in their behaviours and the development and implementation of school-based expectations," said Principal Cheryl Fortini. "In following those expectations, we have more engaged students which in turn benefits their learning and of course their social skills which helps everyone get along with one another."
After a casual meet and greet over afternoon tea, those in attendance heard from Principal Cheryl Fortini before CEDP's Director of Wellbeing Dr Greg Elliott explained how a positive behaviour framework is vital to supporting an entire school community.
"A lot of people say that culture is just 'the way we do things around here' and PBS4L is certainly the way we do things but it's more than that," said Dr Elliott. "It's the way we feel about the way we do things. It's the way we own the way we do things."
"It's the little things. It's the language we choose to use. It's the way we relate to each other professionally. It's the way that we plan for and construct a phone call with a parent. It's the time that we put into developing relationships with students, with parents, with each other."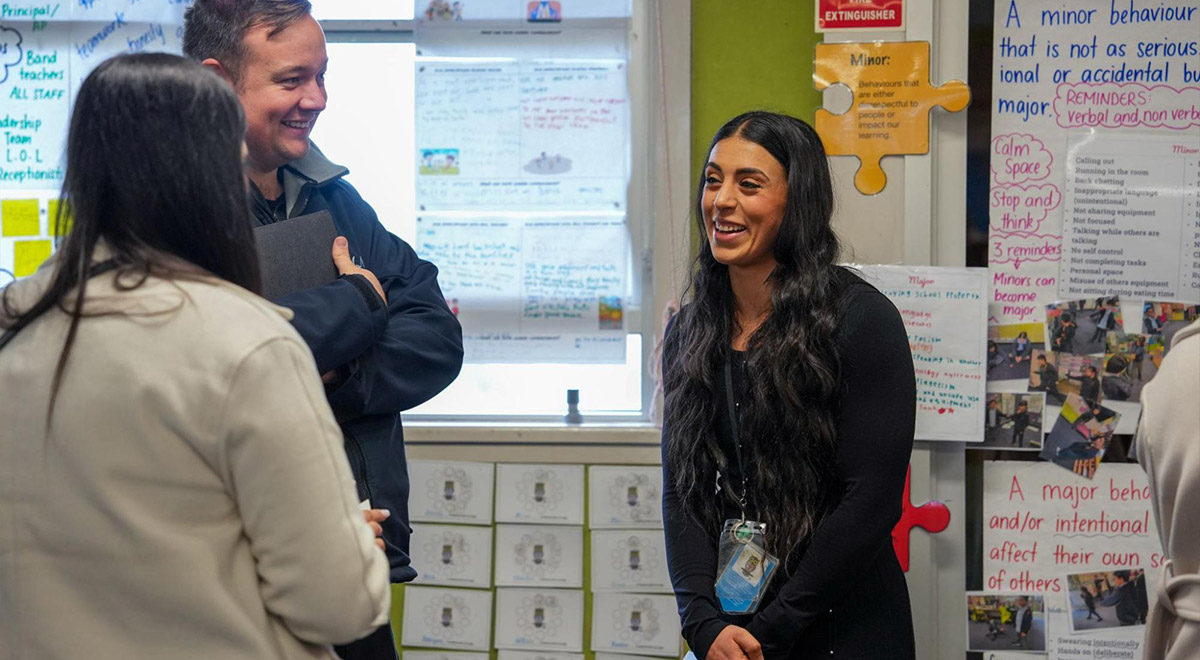 Cheryl Fortini explained how her staff had collectively established a strong PBS4L culture at Holy Family, tying everything back to the school's mantra of 'Live Safely, Love Respectfully, Learn Daily'."
"The PBS4L framework that we've employed here has really allowed our teachers to have consistency in how they're dealing with and managing behaviour," Cheryl said. "So regardless of what behaviours are exhibited, they know exactly how to deal with it and the steps that we put into place for them to feel confident and for equity to occur across the school, regardless of the child they're interacting with."
After the opening speeches, those in attendance were split into small groups to take a tour through various classrooms and areas to see exactly how PBS4L has been implemented at Holy Family.
"It's really good to have the opportunity to come to another school and see what journey they're on, especially when you're on the journey yourself and especially after two years of lockdown," said Larny Maloney, Special Projects Coordinator at St Bernadette's Lalor Park.
"It was really impressive to not only see so many people from this school involved, but also leadership right across the board from CEDP as well," said Gavin Hilder, St Agnes Catholic High School Rooty Hill Assistant Principal. "PBS4L allows schools to start to create and document their culture and no matter who is there, no matter what changes occur, whether it's students, staff, and parents, that positive culture still exists."
PBS4L really isn't just something that works for primary schools. It works in high schools, and I guarantee that it would work in all kinds of workplaces, any setting.
"Principals and school leaders play an active role in building a positive learning environment where the whole school community feels included, connected, safe and respected," added Phillip Kapitanow, St Bernadette's Primary Lalor Park Principal. "The wellbeing and learning outcomes of my students are enhanced when they feel connected to others and experience safe, trusting relationships."
Dr Greg Elliott was keen to stress that every adult in a school community is a leader and has an important part to play in supporting students.
"Our aim is to create a caring culture," he said. "There are small and big ways we do that every day in our schools and we have to keep echoing that in our language, in our relationships, in our structures and in our behaviours.
"We are all leaders. If you are in that first year of your teaching career, you are a leader. We can't hand over that responsibility to anyone else. It's like we create a culture bubble around us and we don't only influence the young people in our care, we influence our colleagues."
Those in attendance shared lots of stories of how PBS4L has had a positive impact on their school communities.
"A few years ago when we first implemented our calm zone, we received an email from a parent talking to us about how their child had taken that back home and created his own calm zone," explained Rebecca French. "If he got upset or was feeling a little bit sad or confused or frustrated, he would take himself there and he asked his mother to supply him with some of the different things for mindfulness such as colouring in gear, fidget toys and things similar to what we use in our calm spaces at school. He is able to transfer what he experiences here at school into his home life to help him regulate his emotions. It's a beautiful story."
"I've been at St Bernadette's for four years now and the changes in that time have been amazing," said Larny Maloney. "In the past we might have found it hard to get the whole school's attention at once but since implementing our 'look, listen, learn' procedure, I kid you not, now we can stop every child in the school in one go. And it's just amazing to see, especially in the playground, the amount of noise and all of a sudden dead silence and every child can hear the instruction. It's been fantastic."
"Our pillars are built around the ideas of compassion, integrity, dignity, and inclusiveness," said Gavin Hilder. "It goes home with every student in their diaries. They get a form that says these are our values, this is what we truly believe in. And what we're finding is that some of the families are saying, yeah, these are our family values as well. And we can really buy into that and we agree and this is where I want my child because what the school stands for is what we stand for at home as well."
View and download photos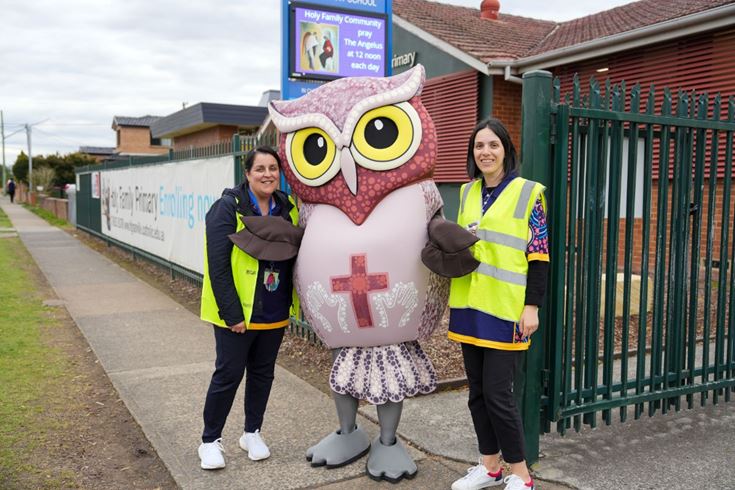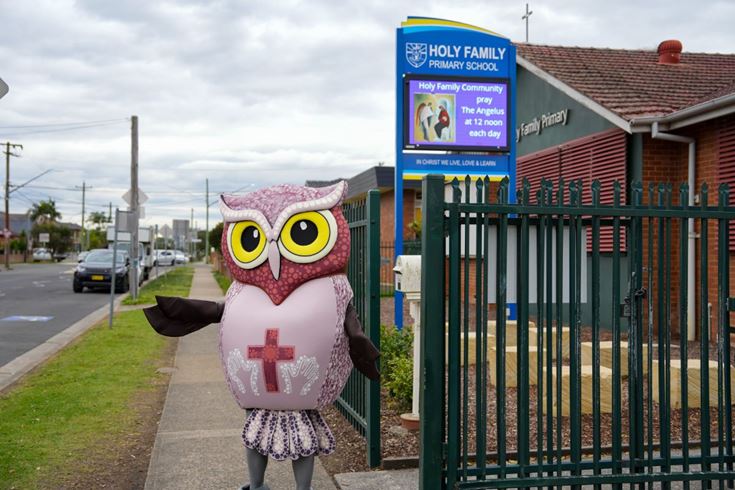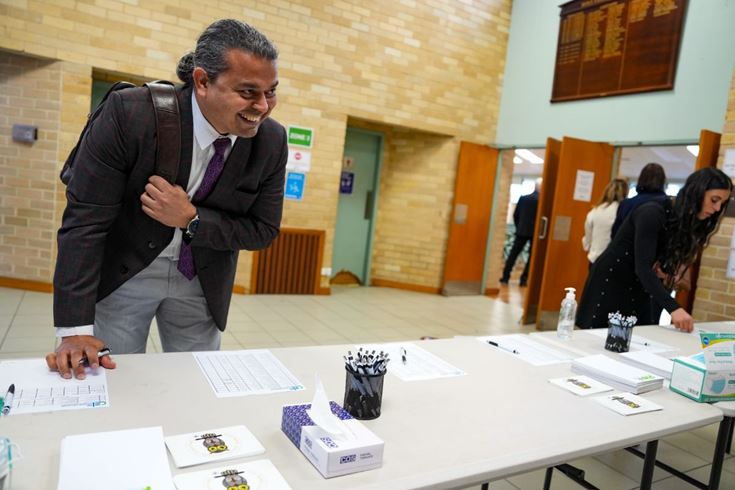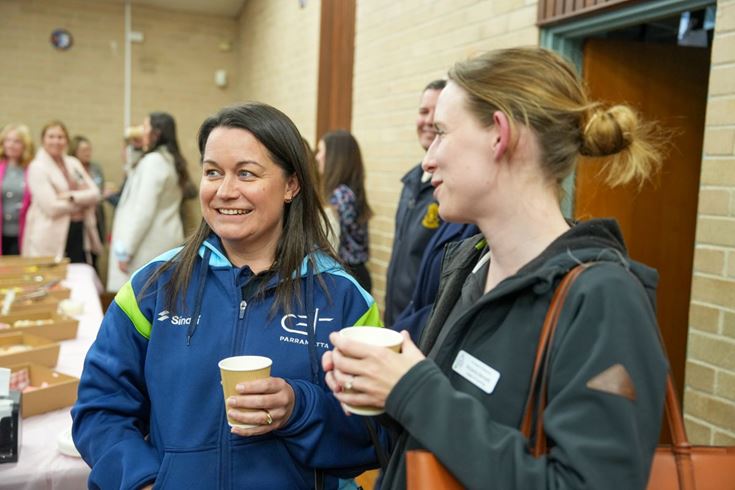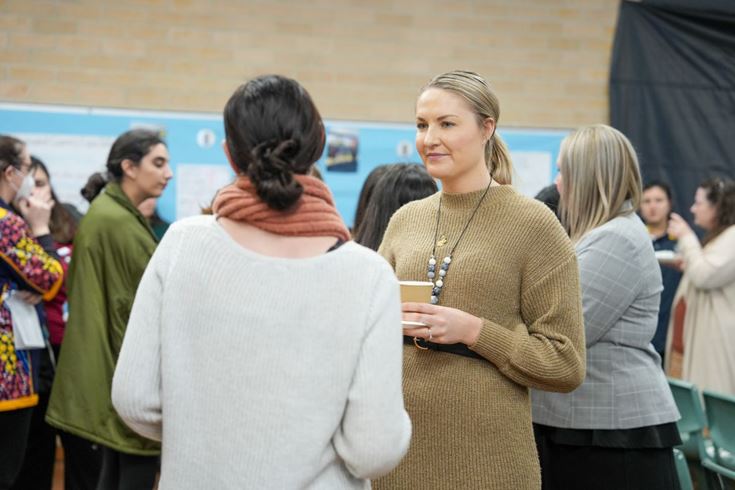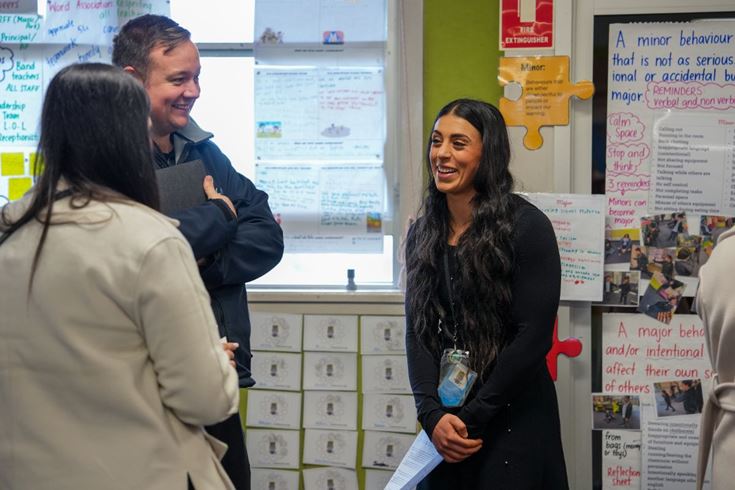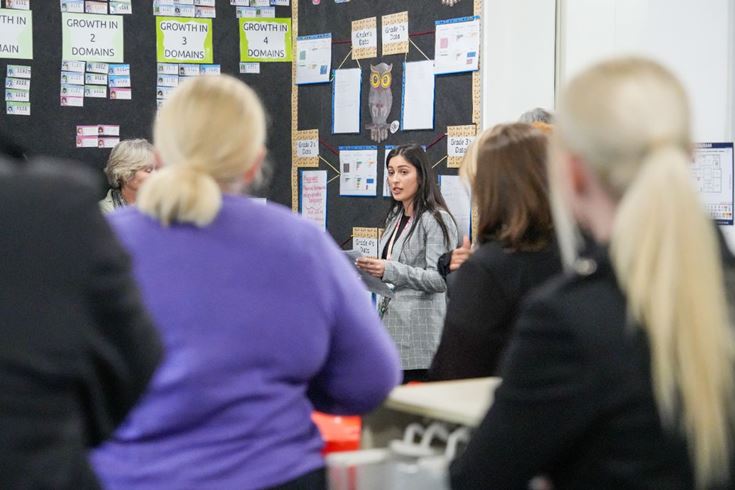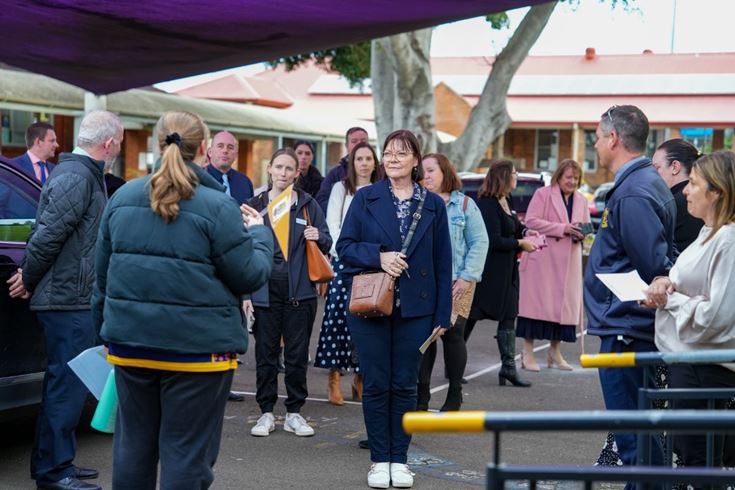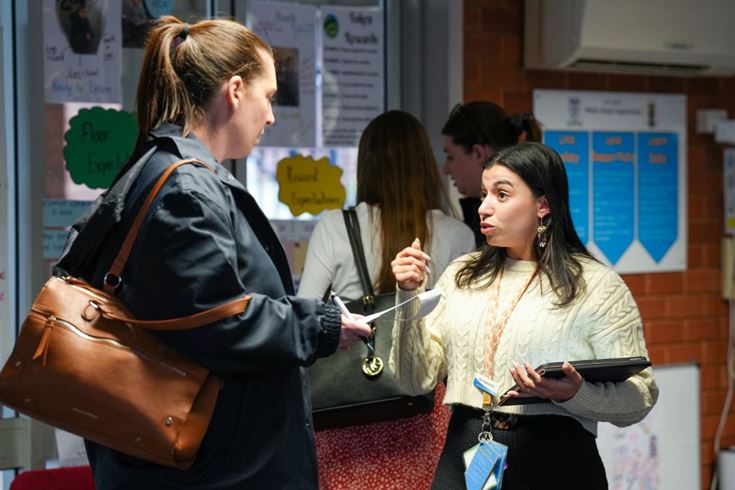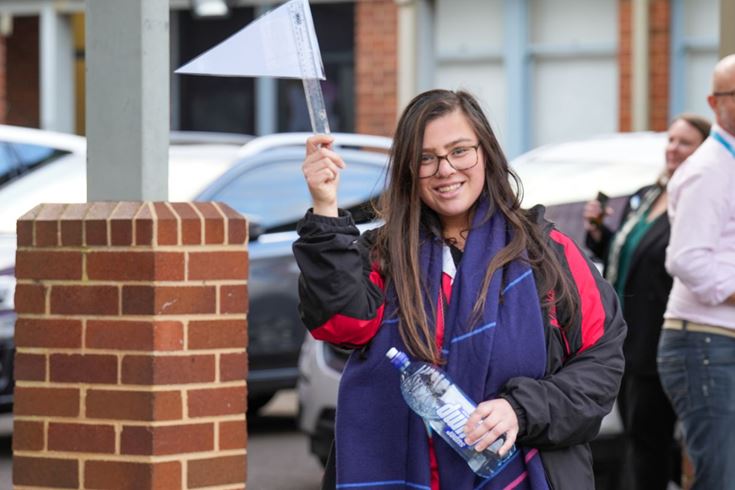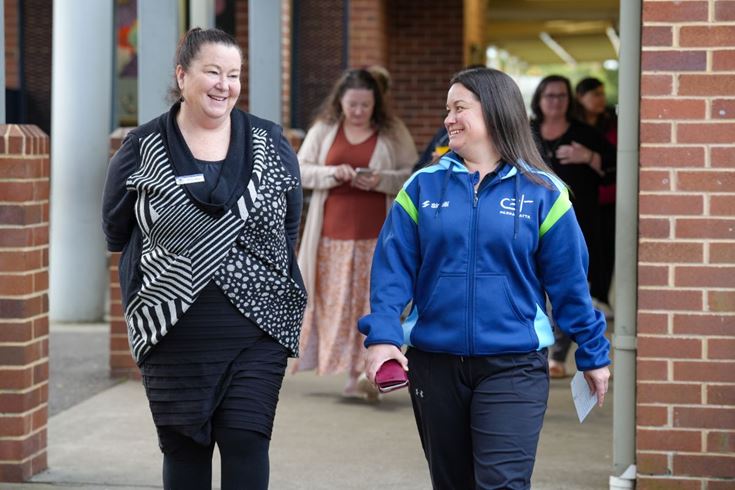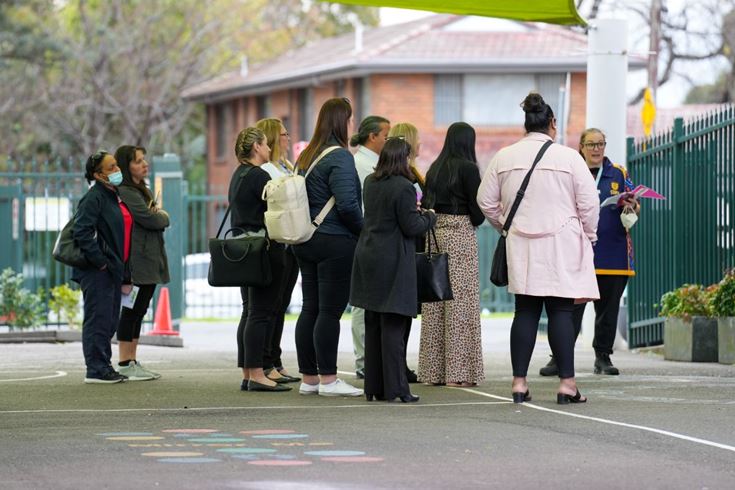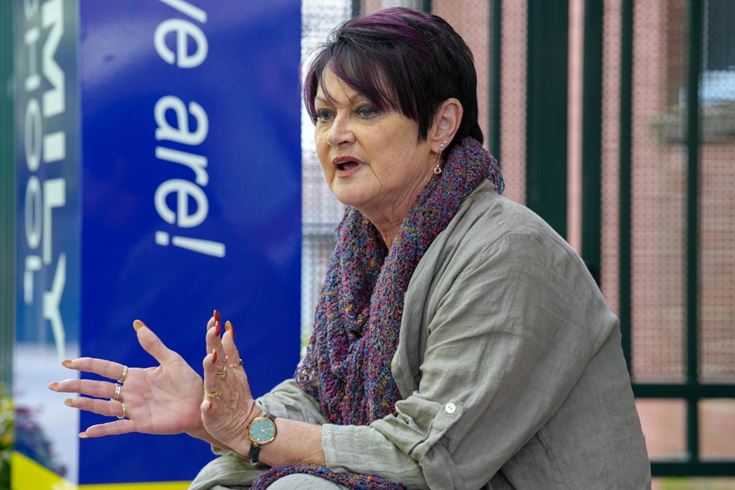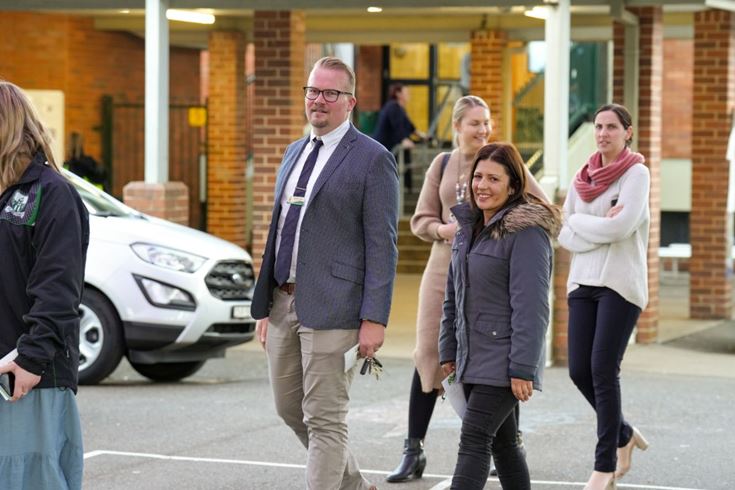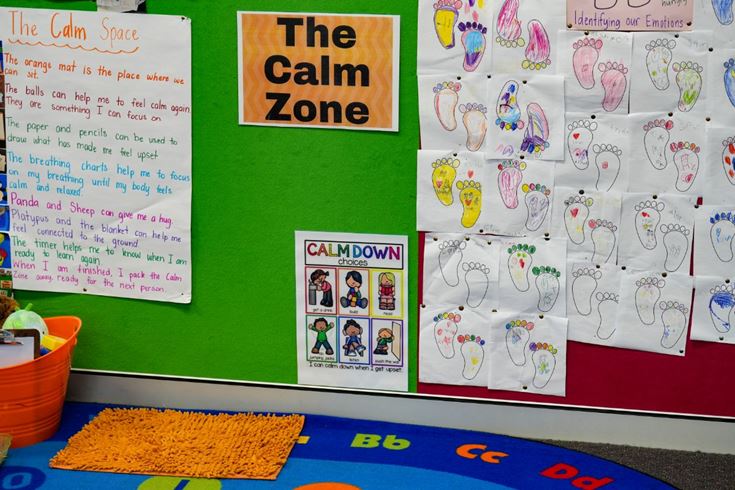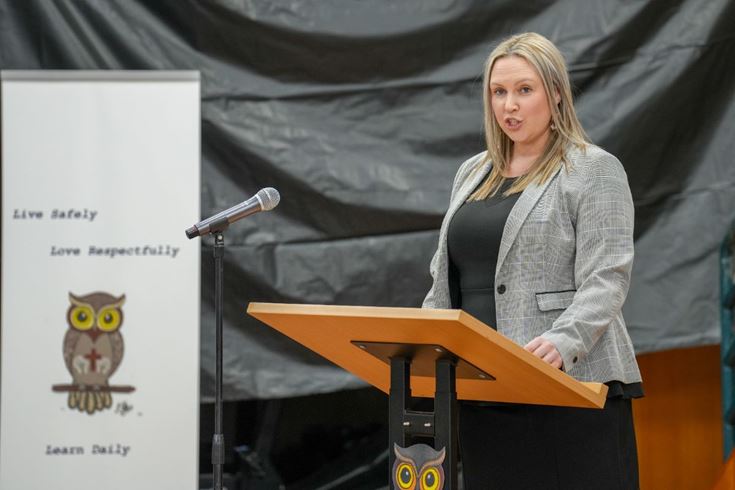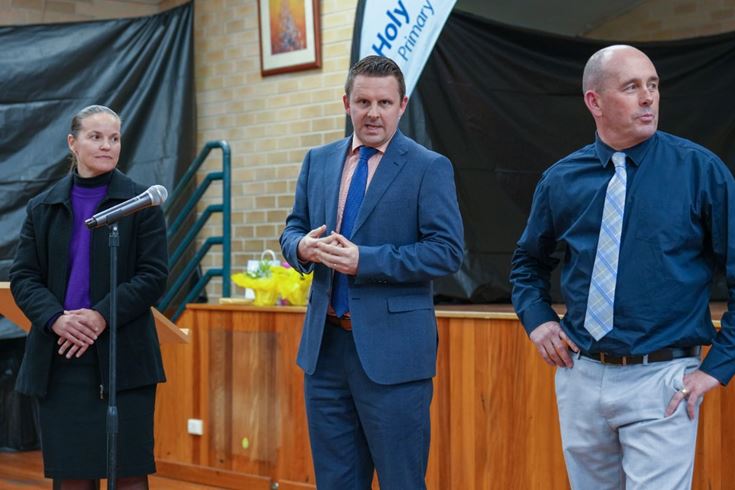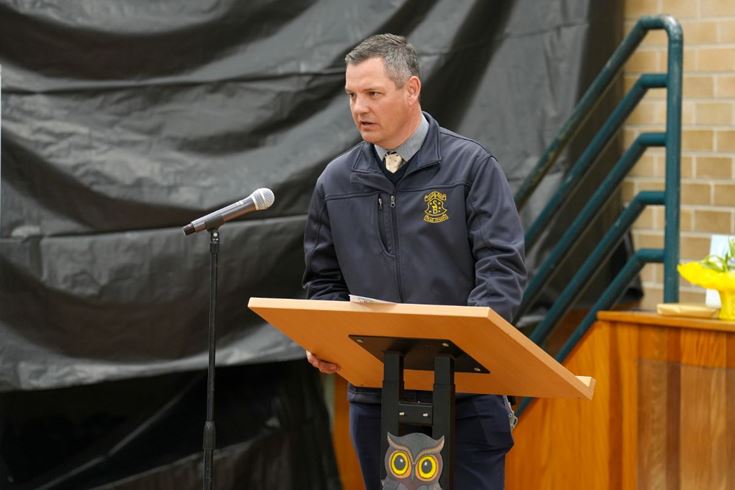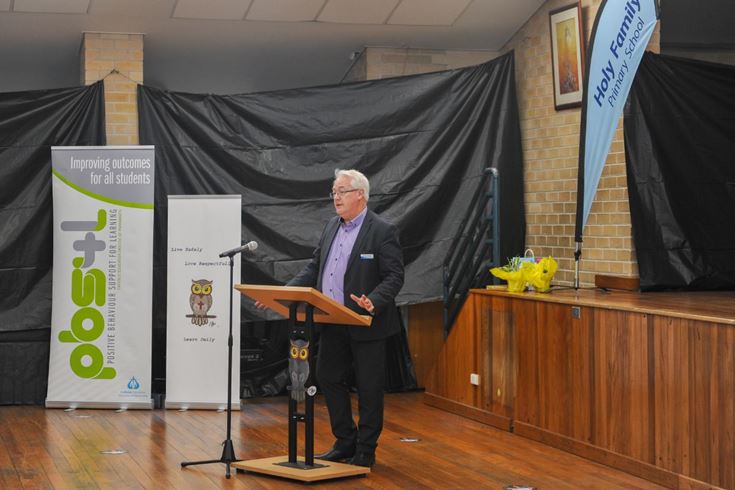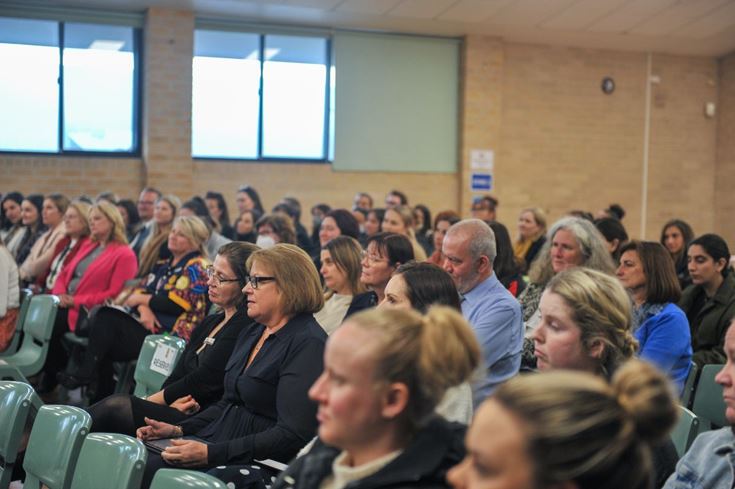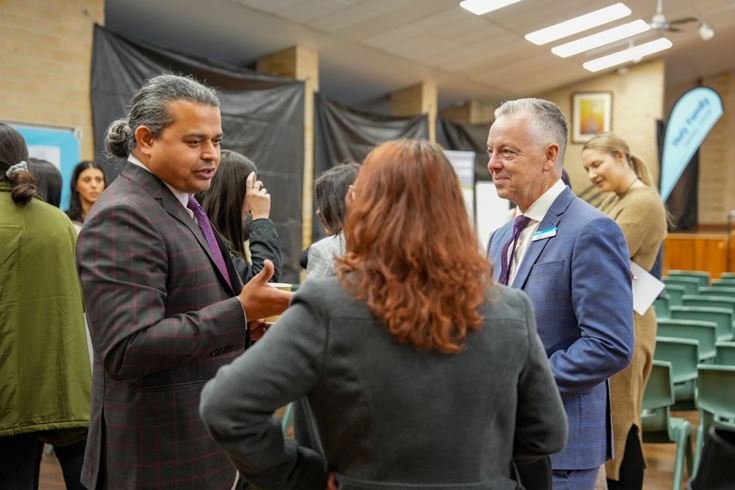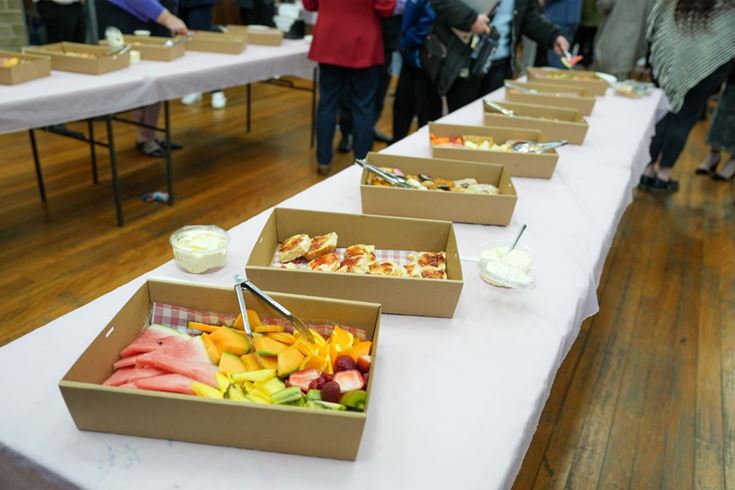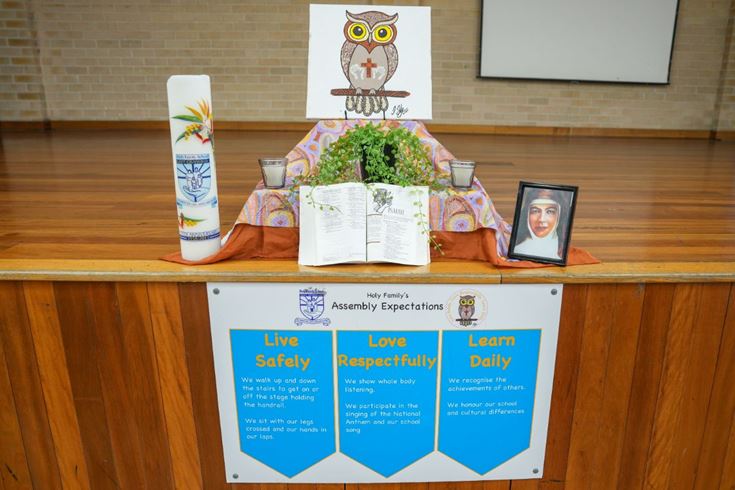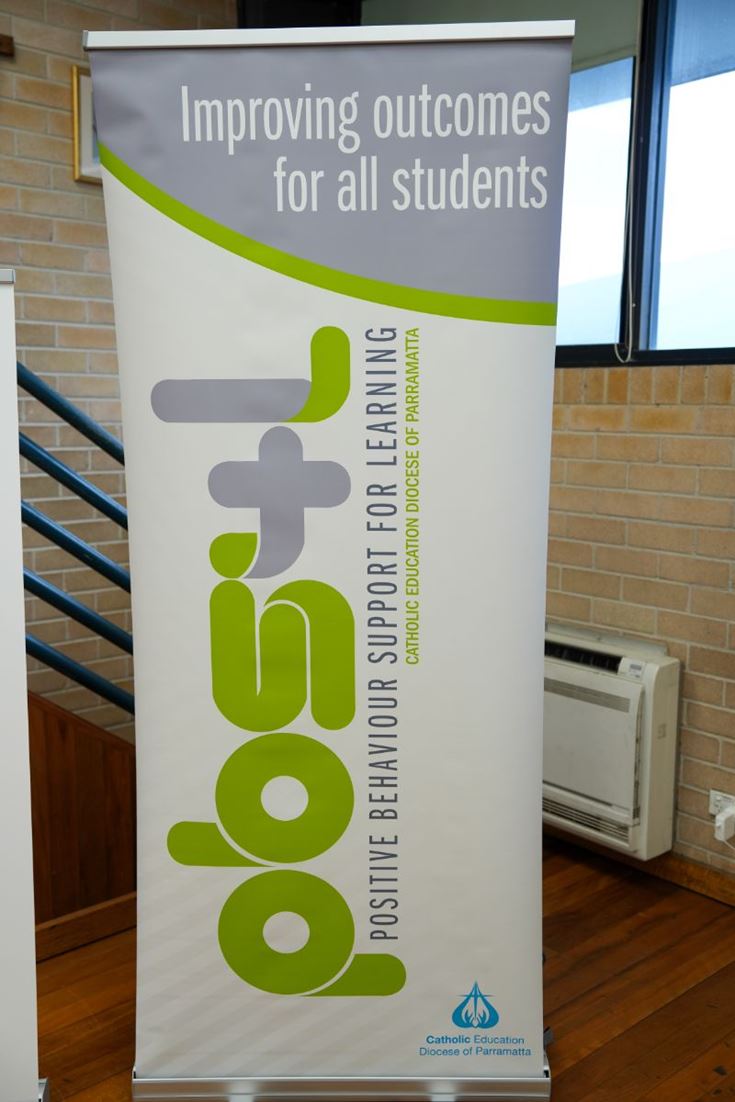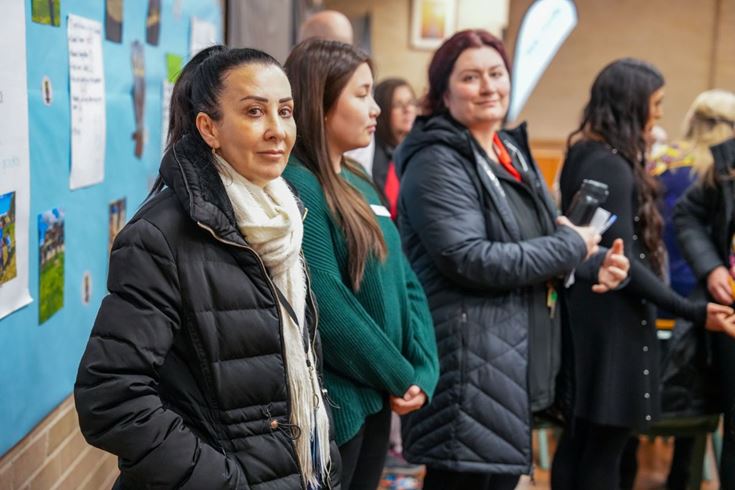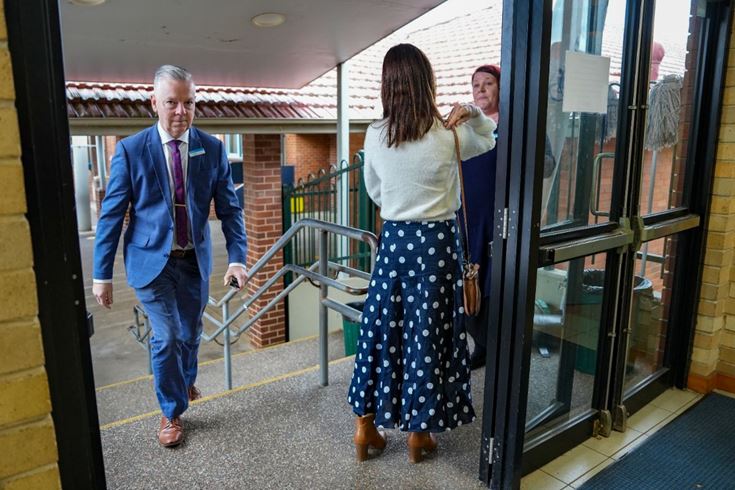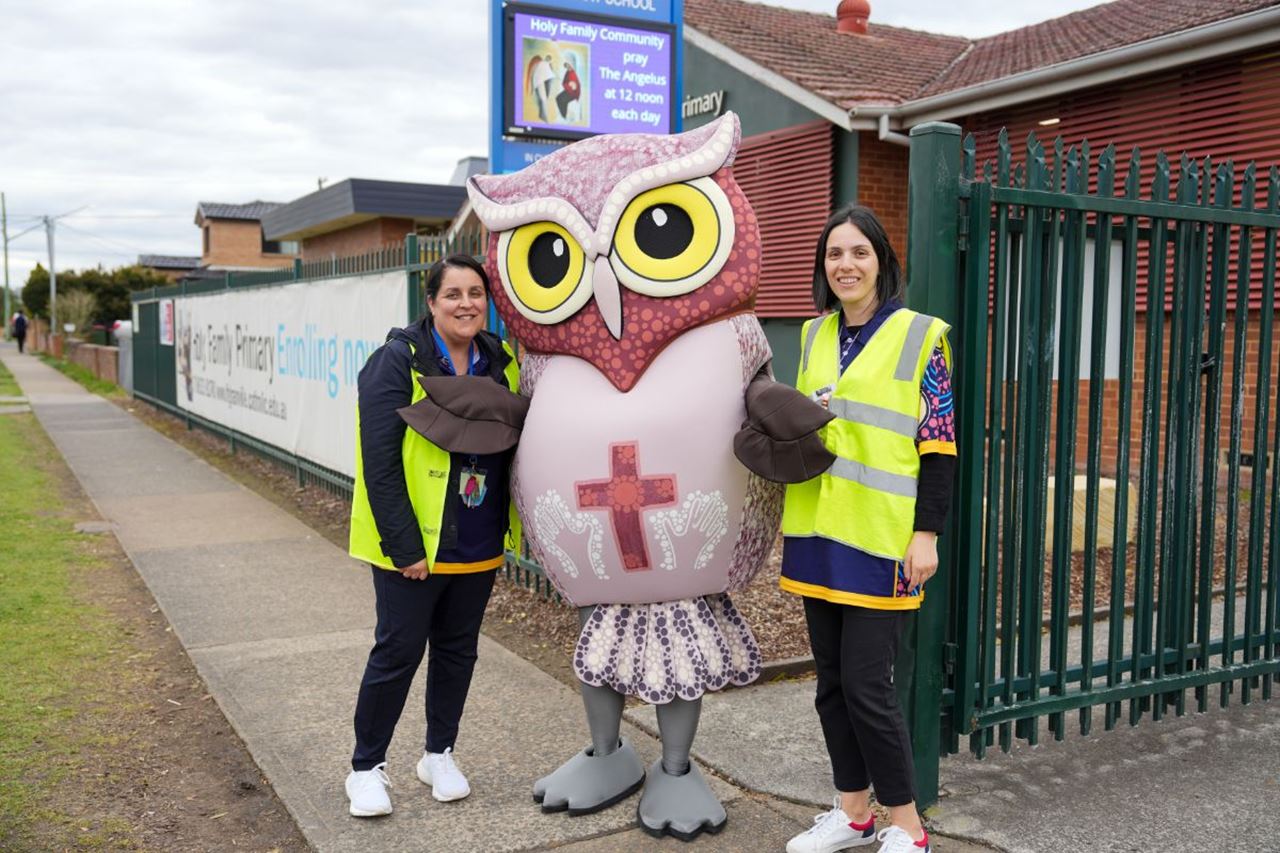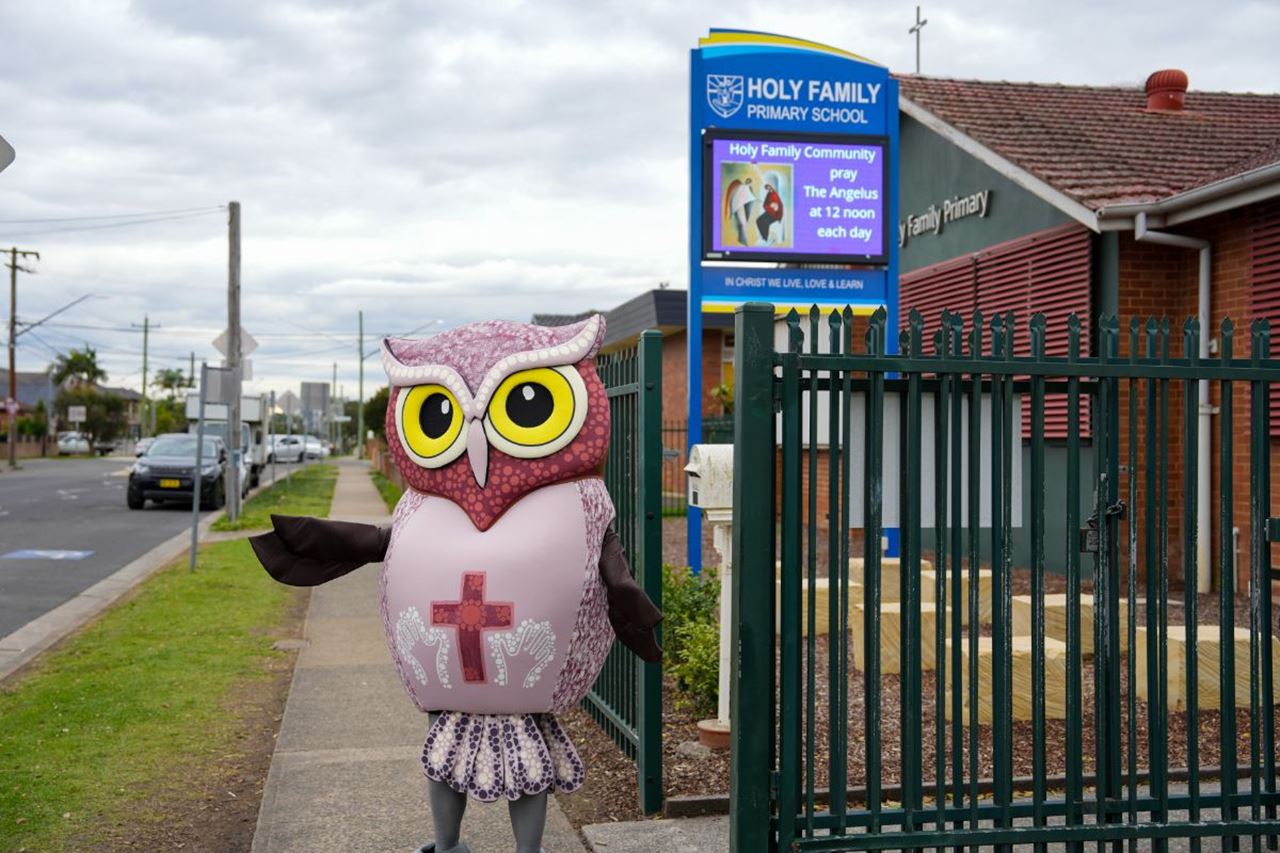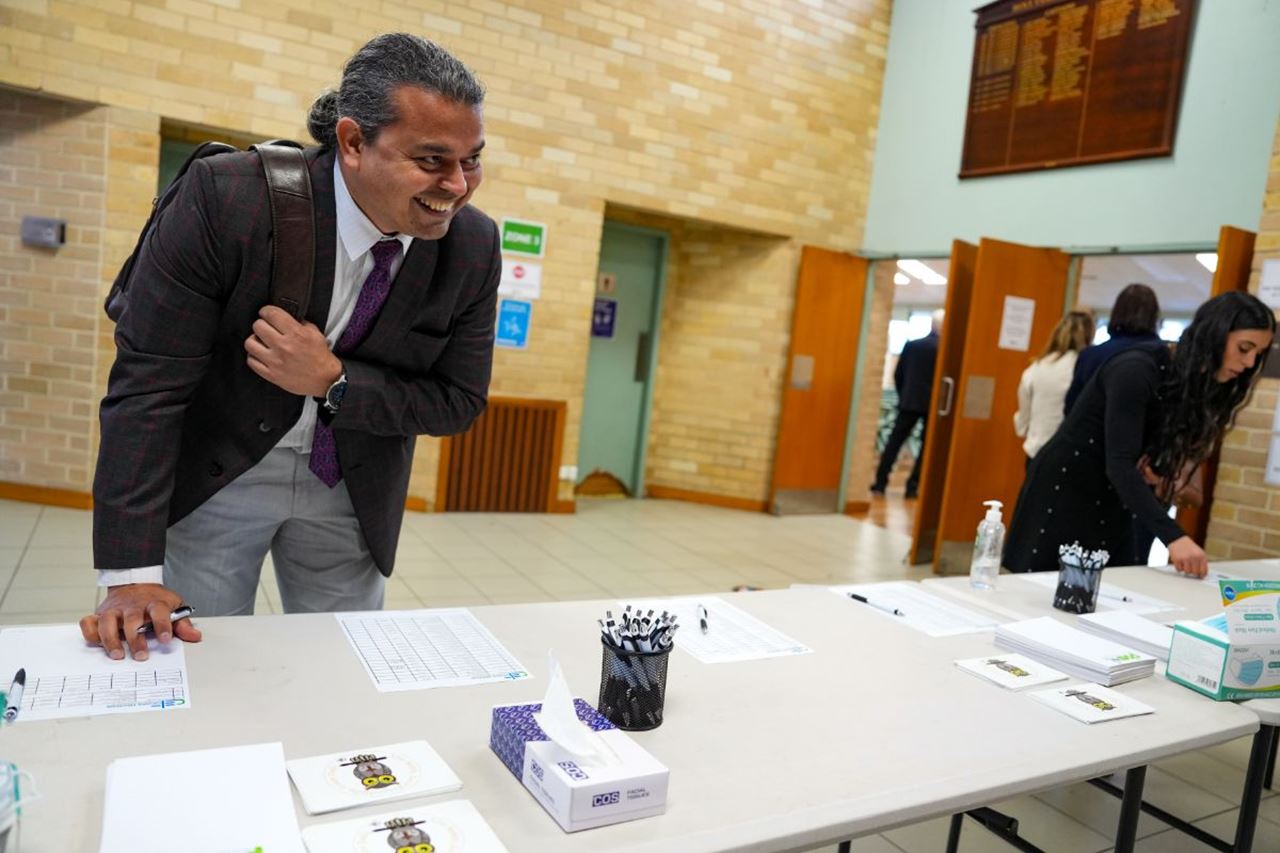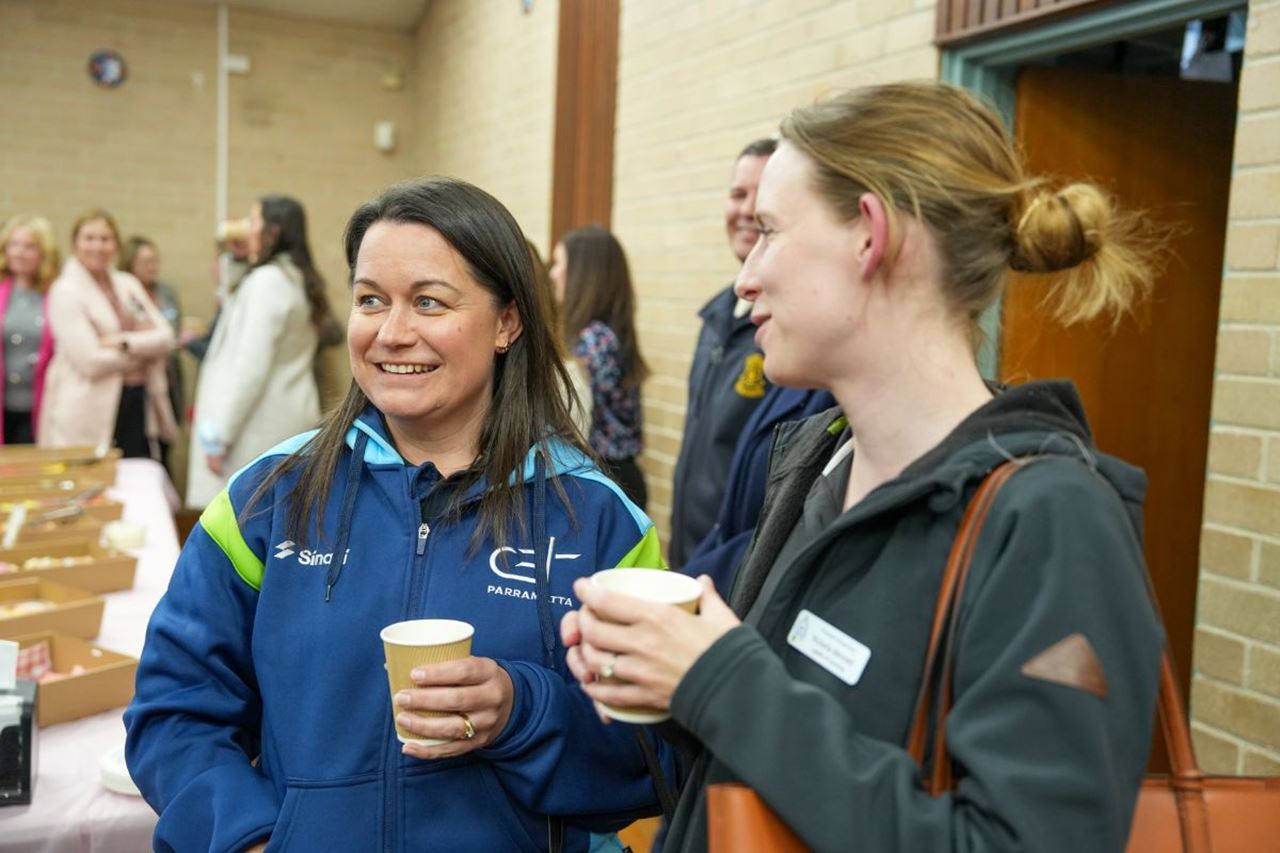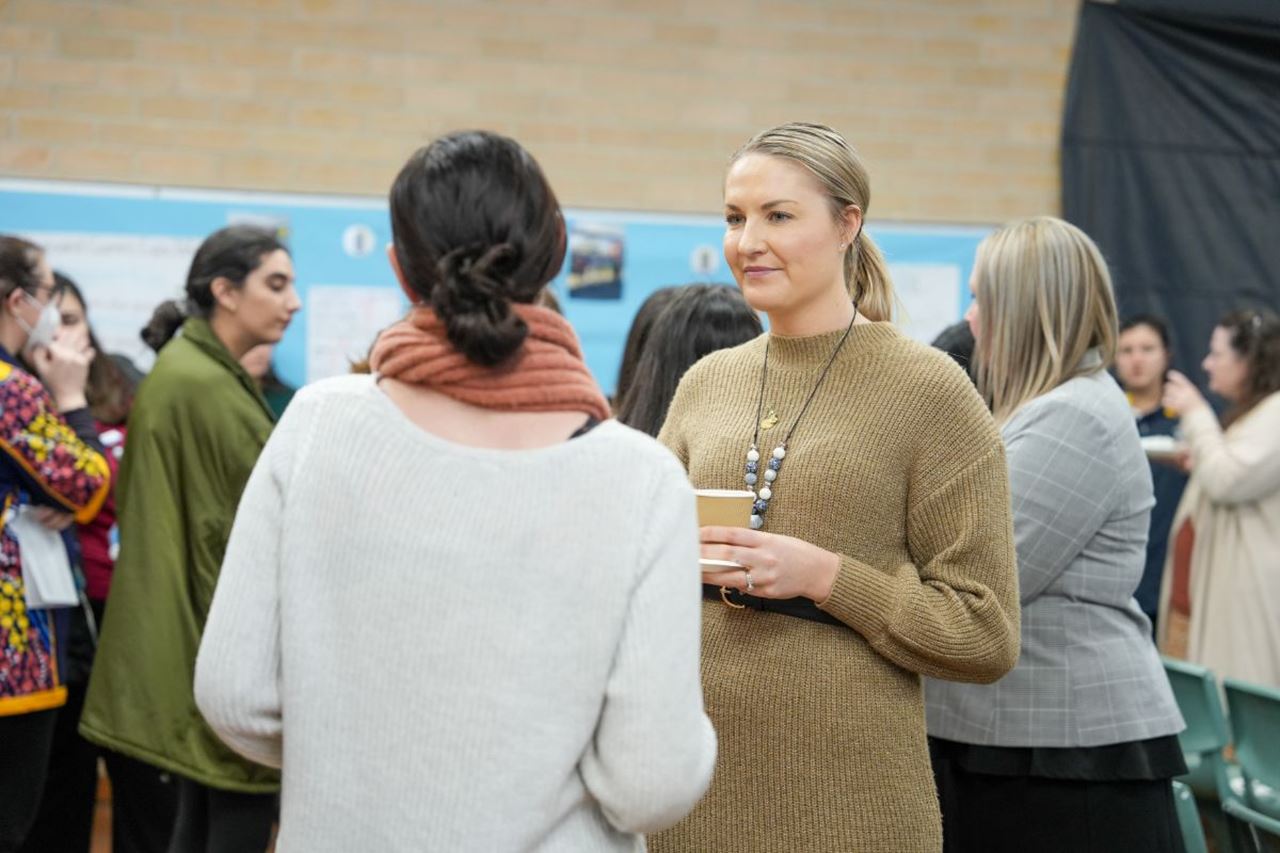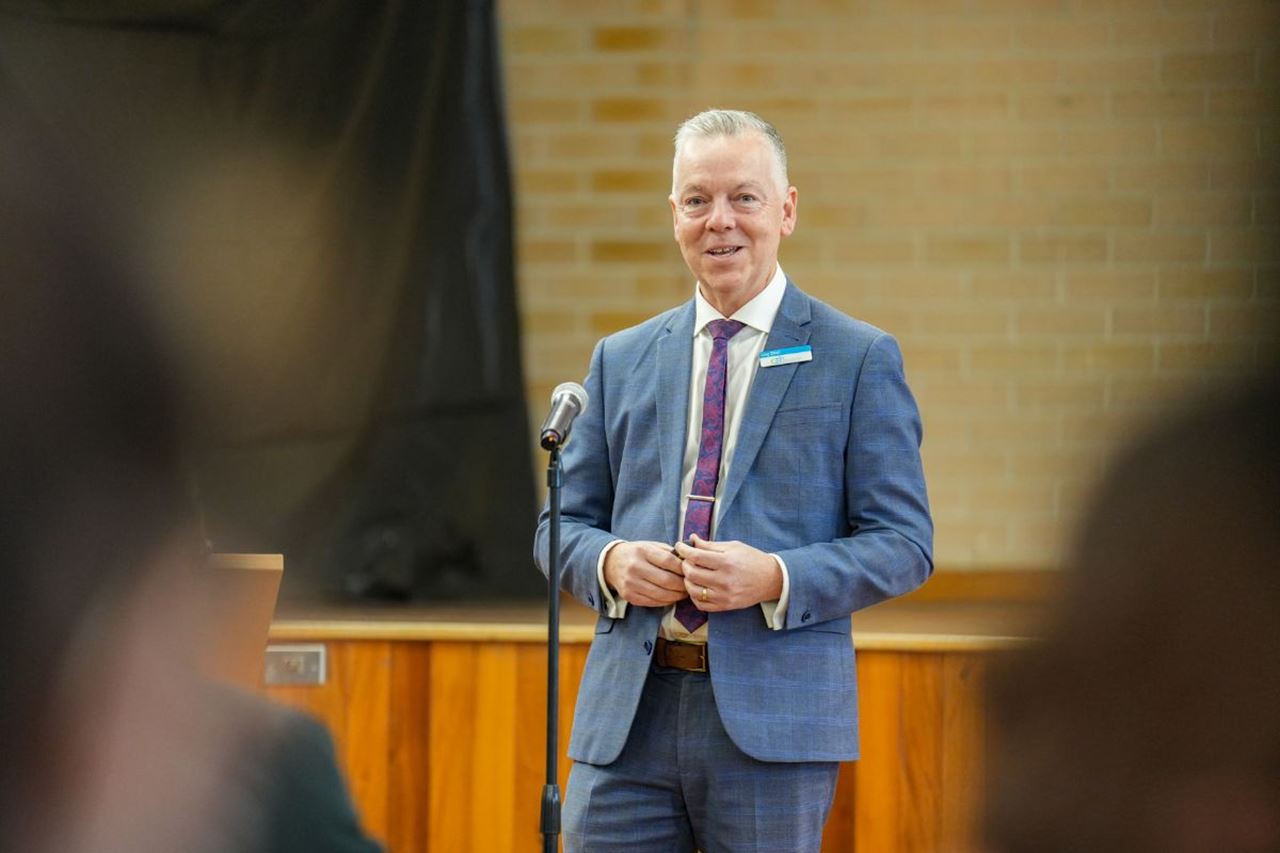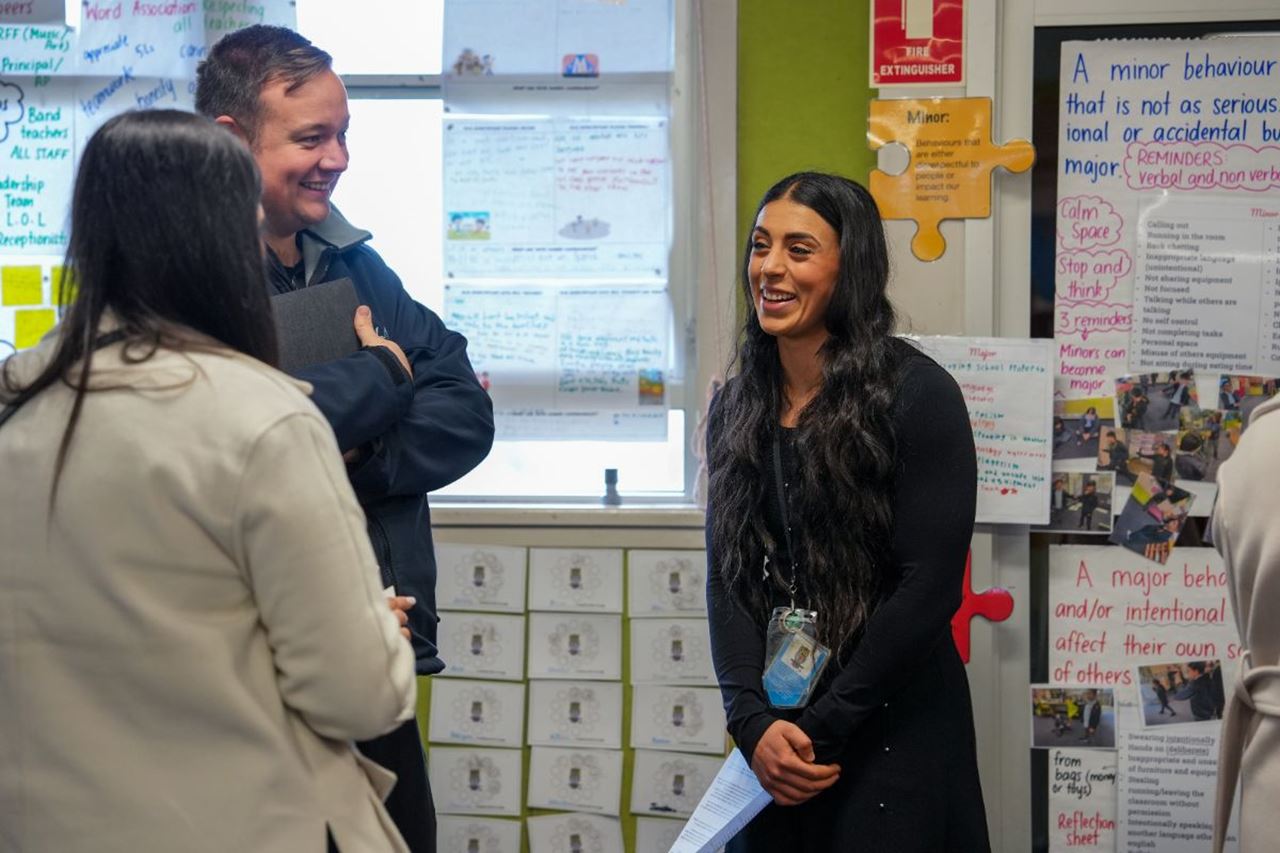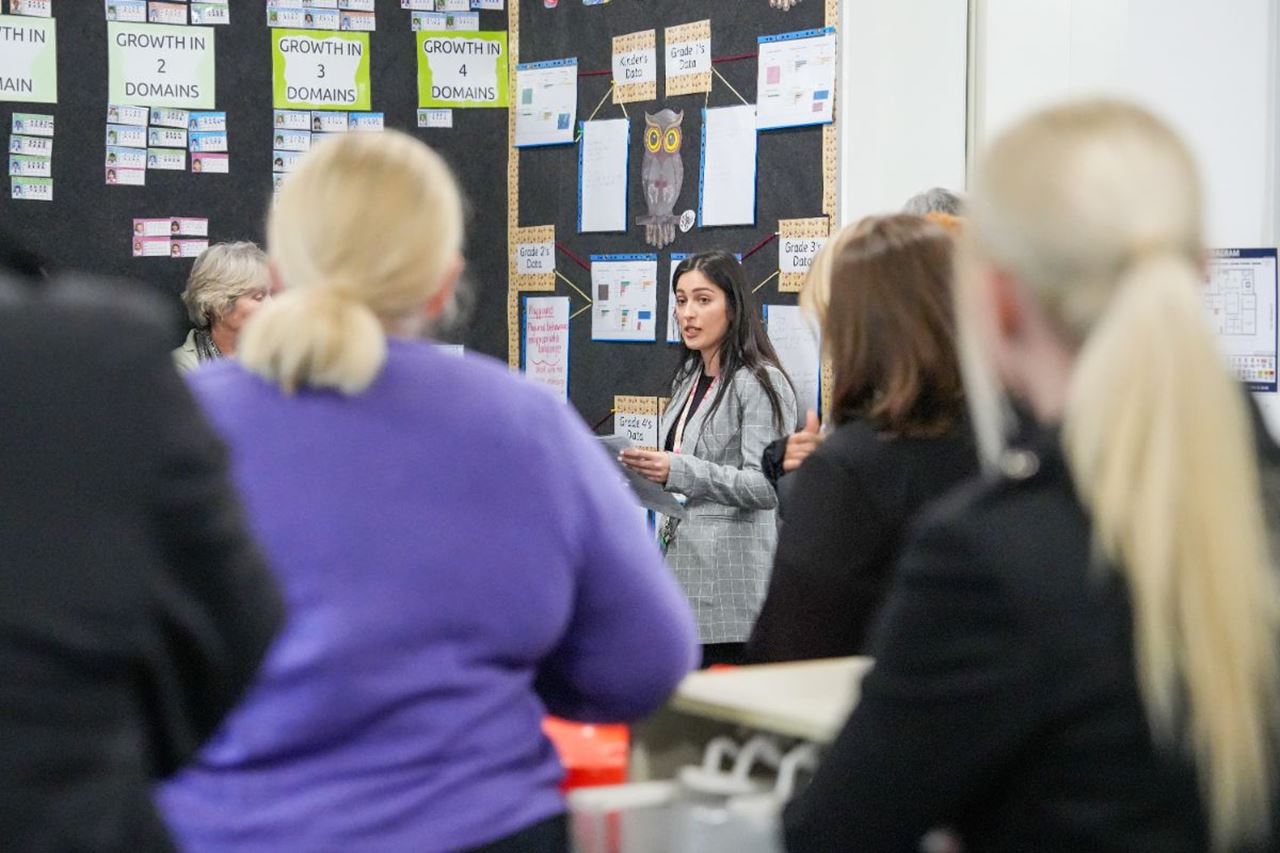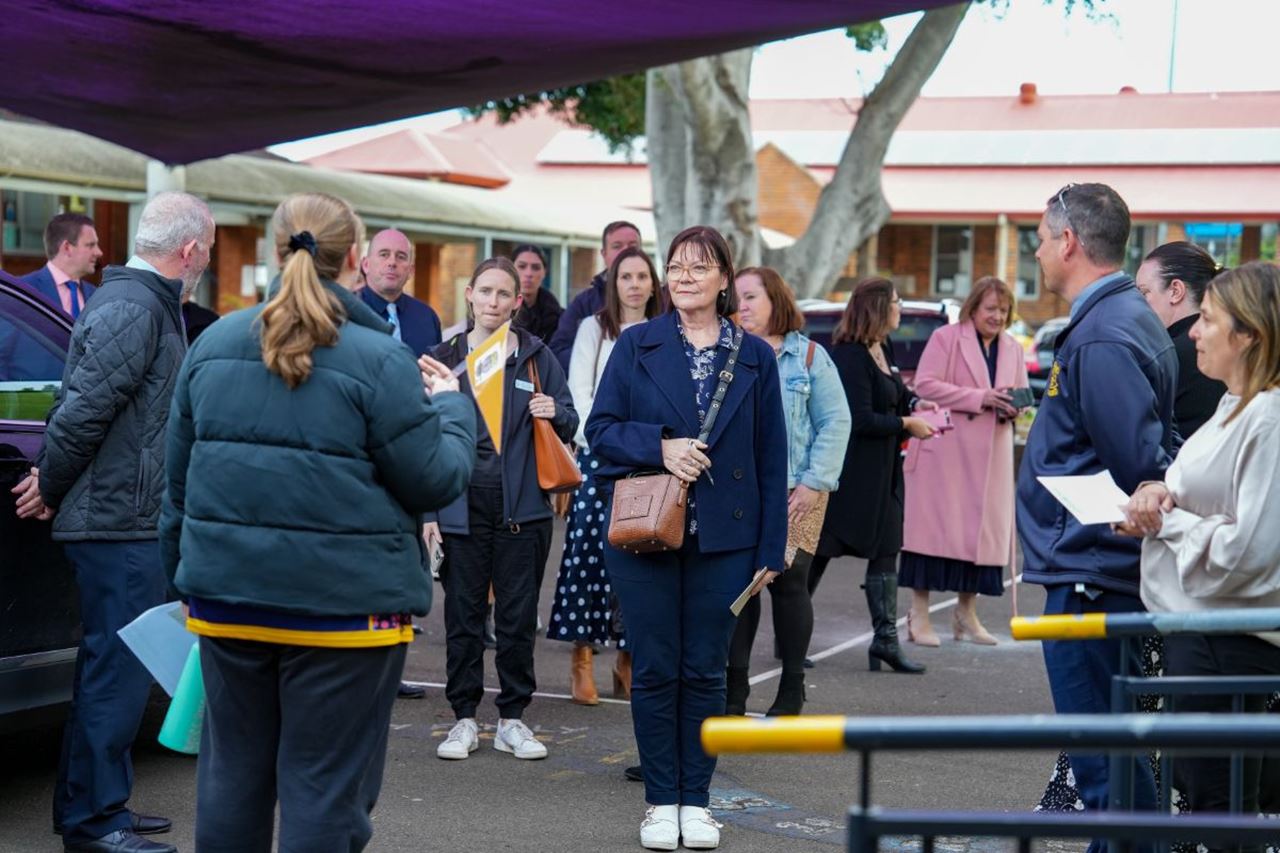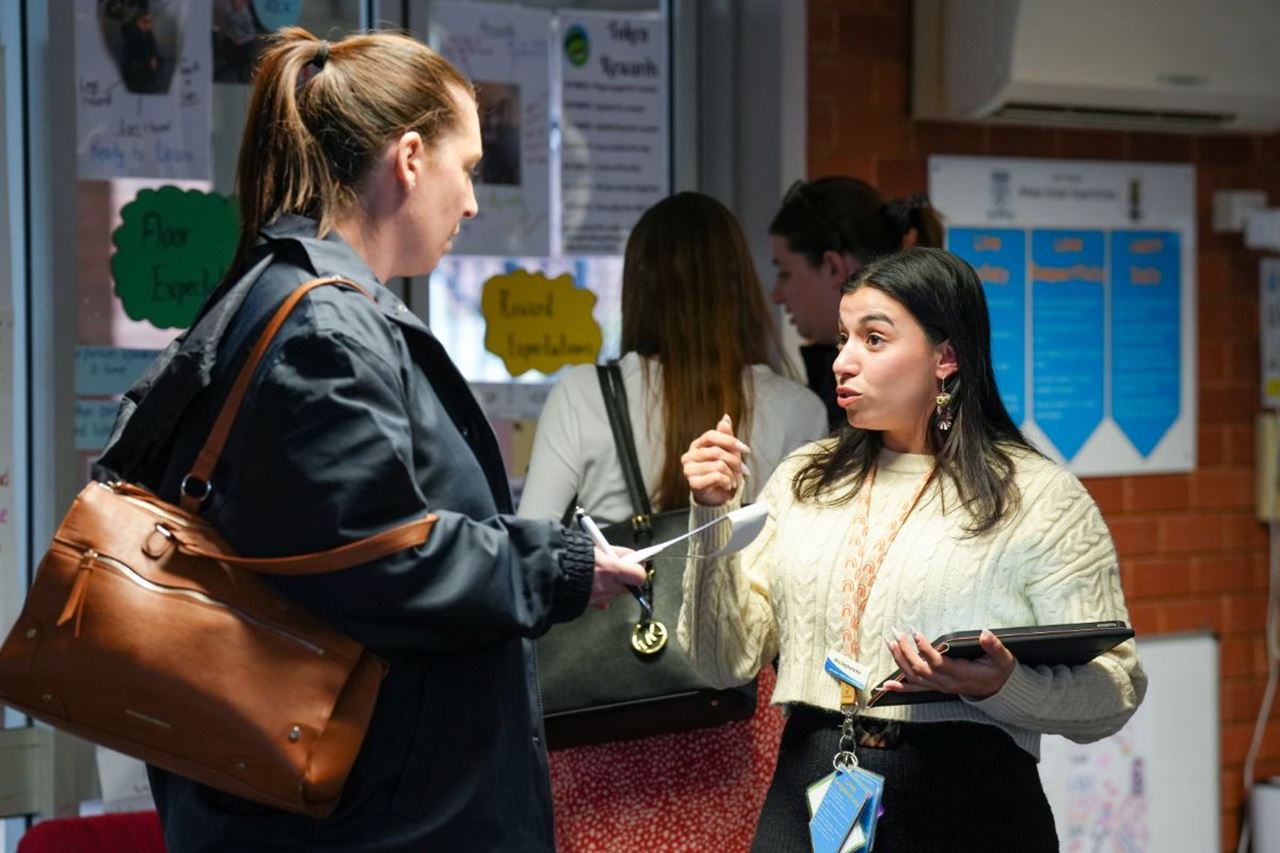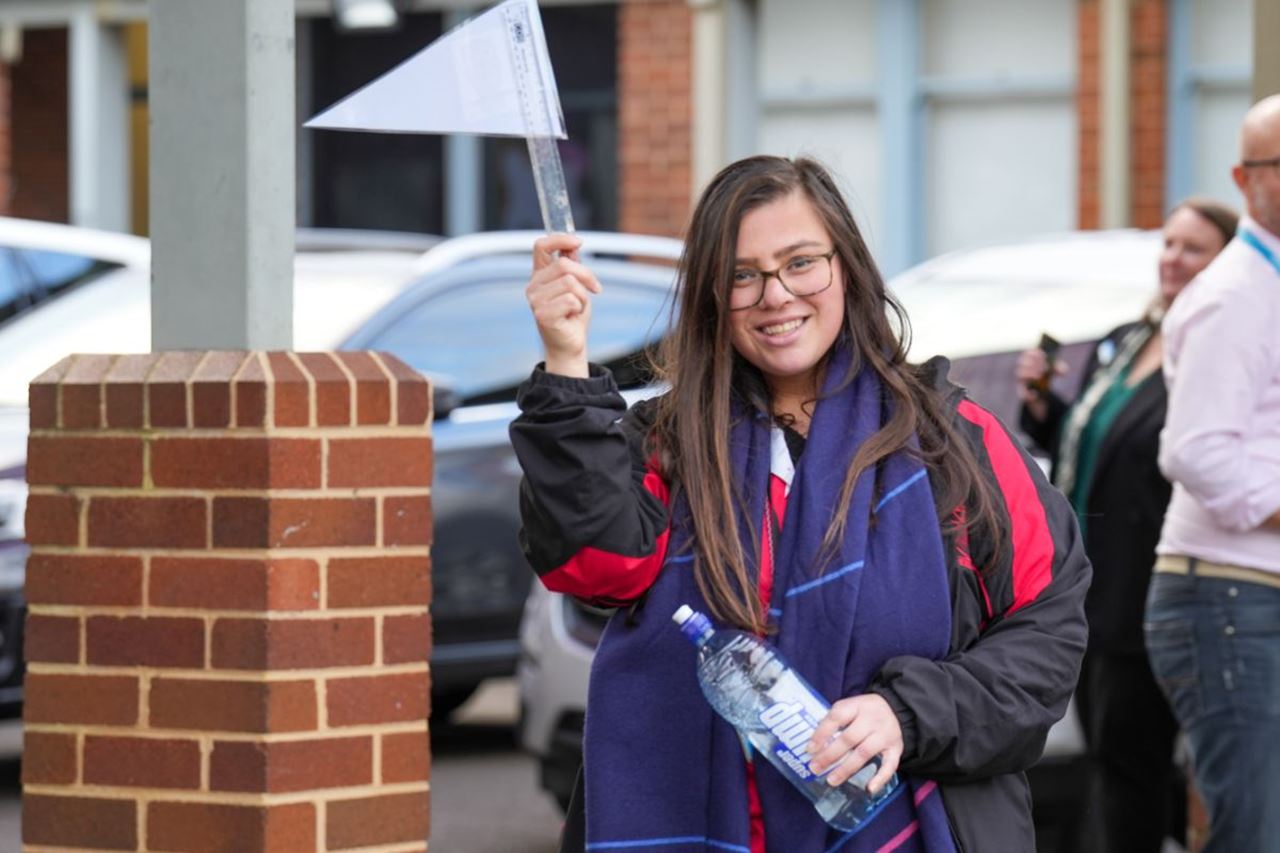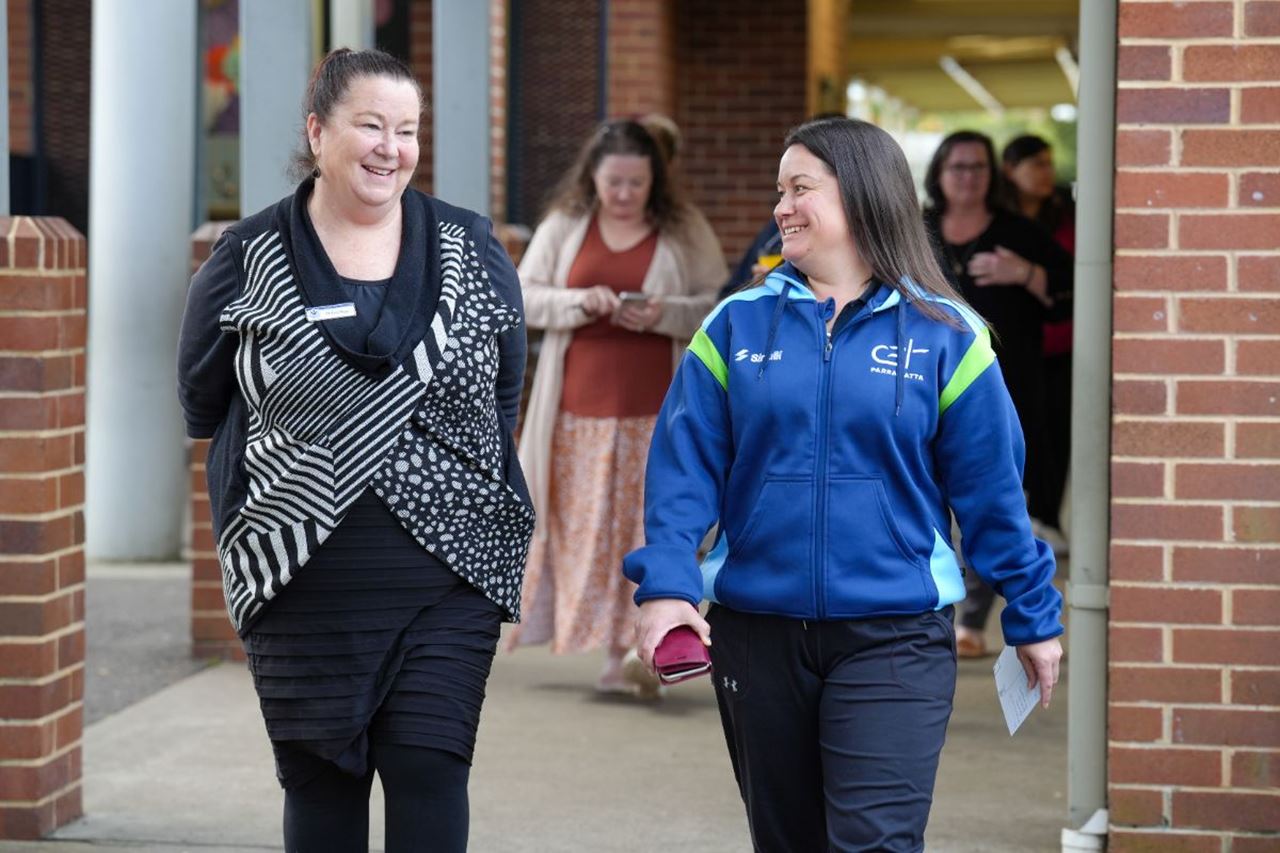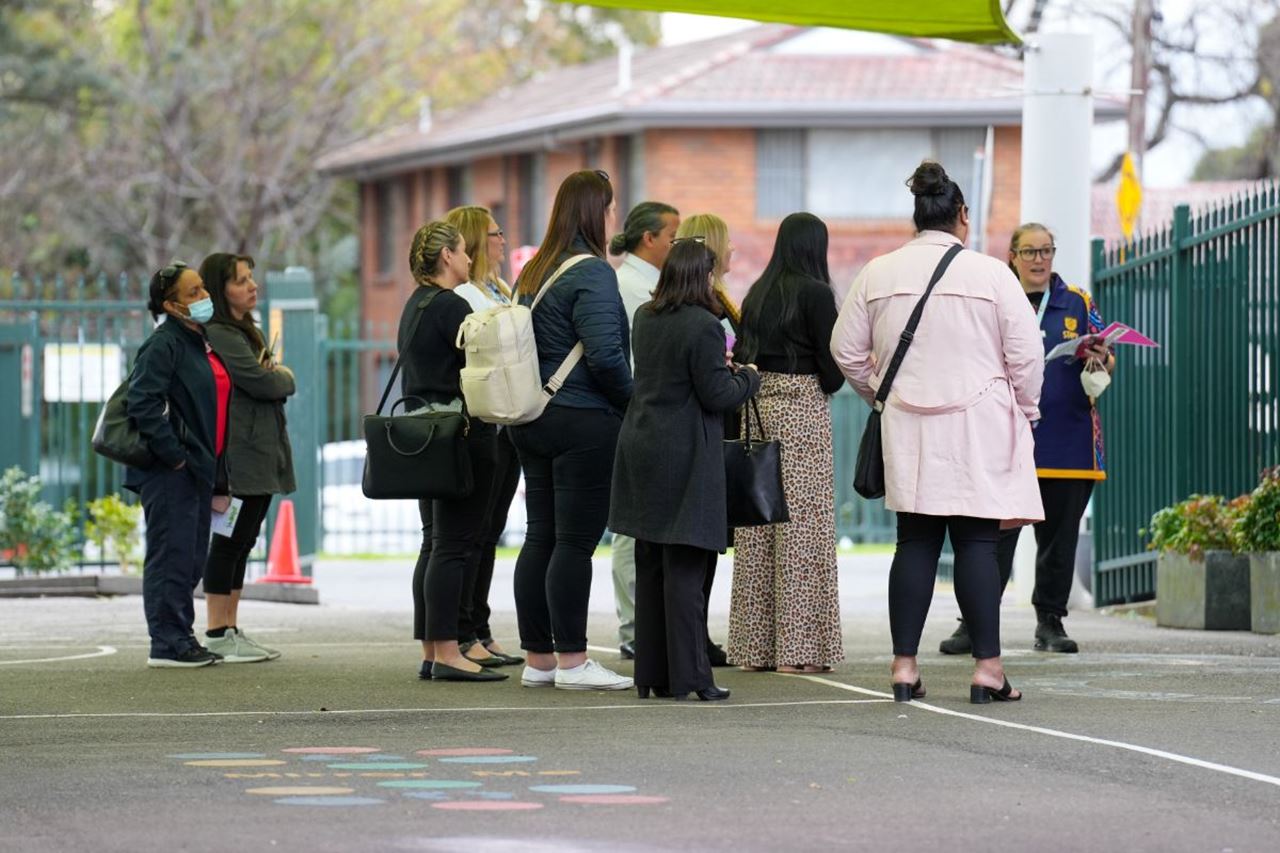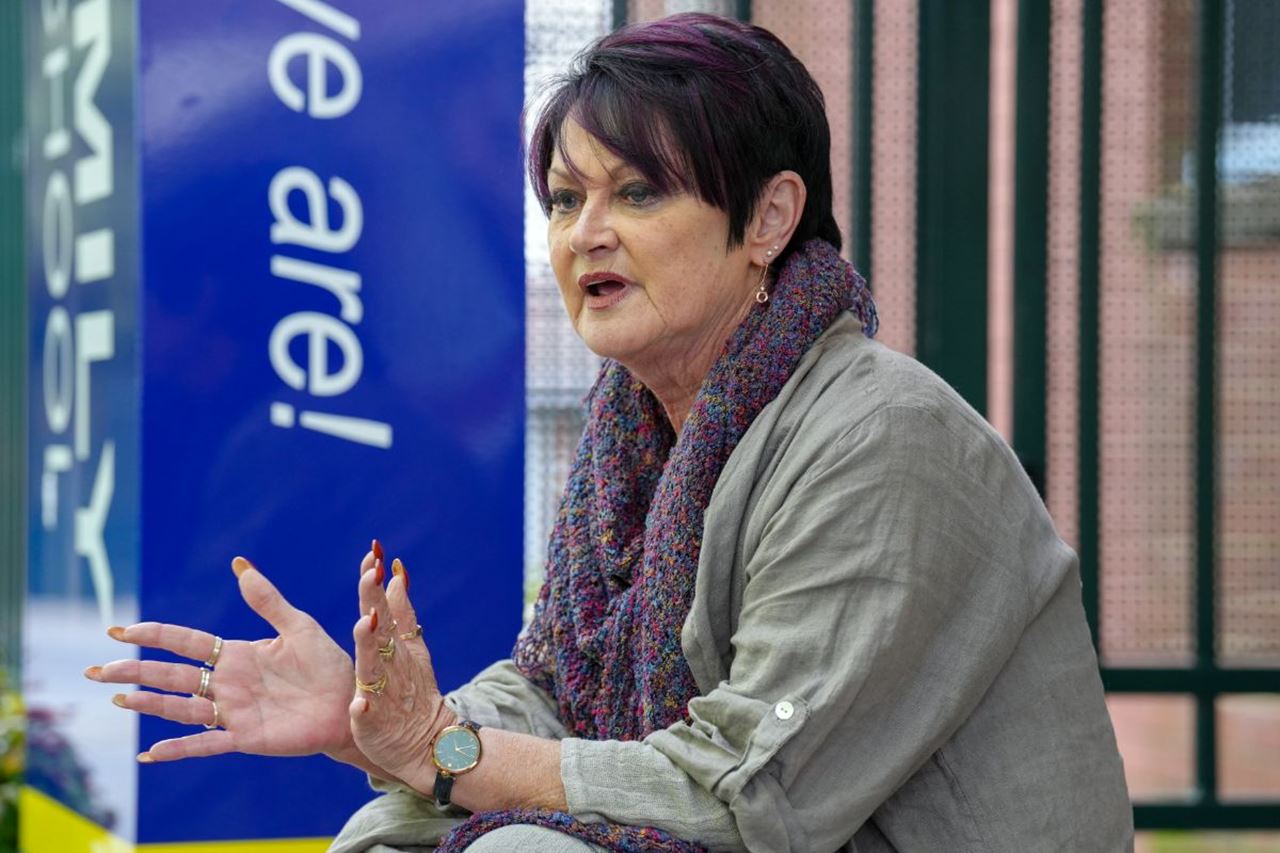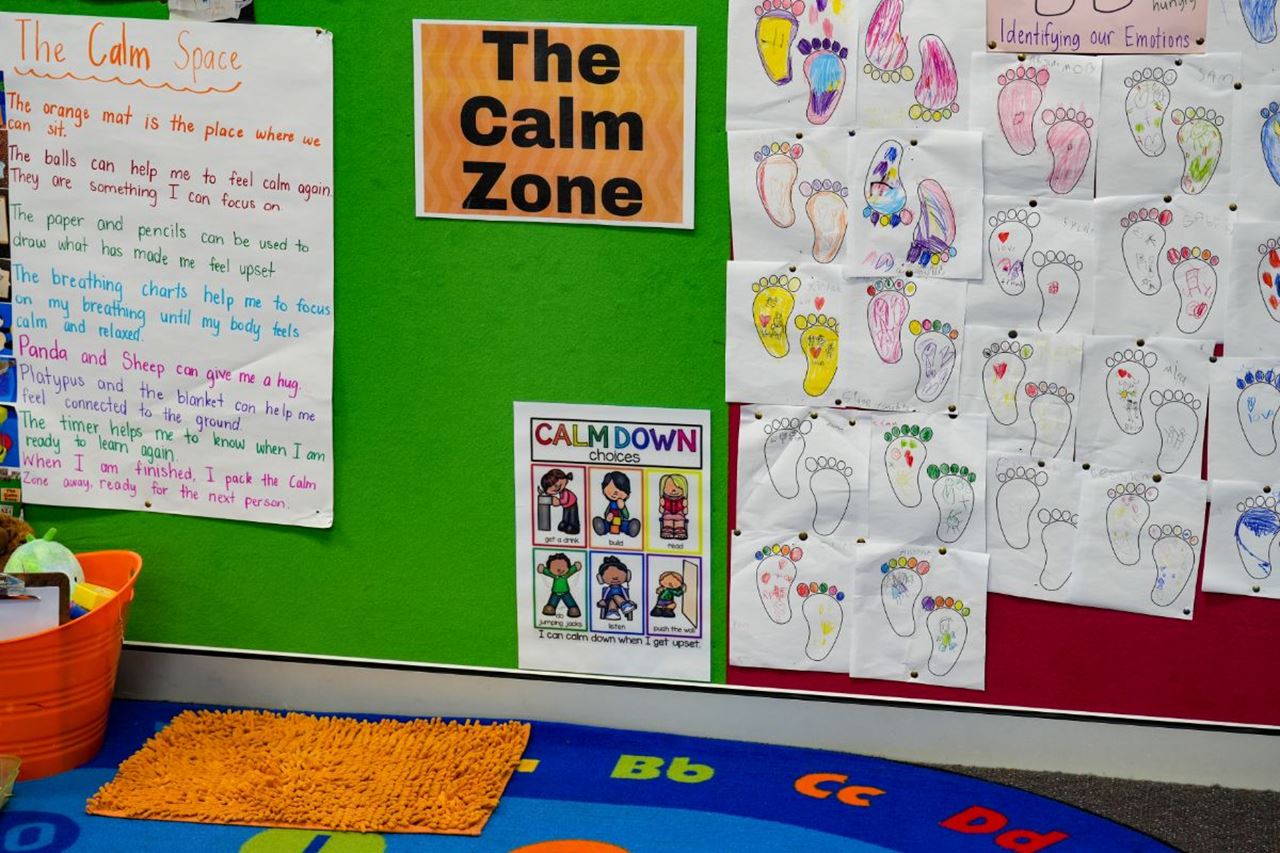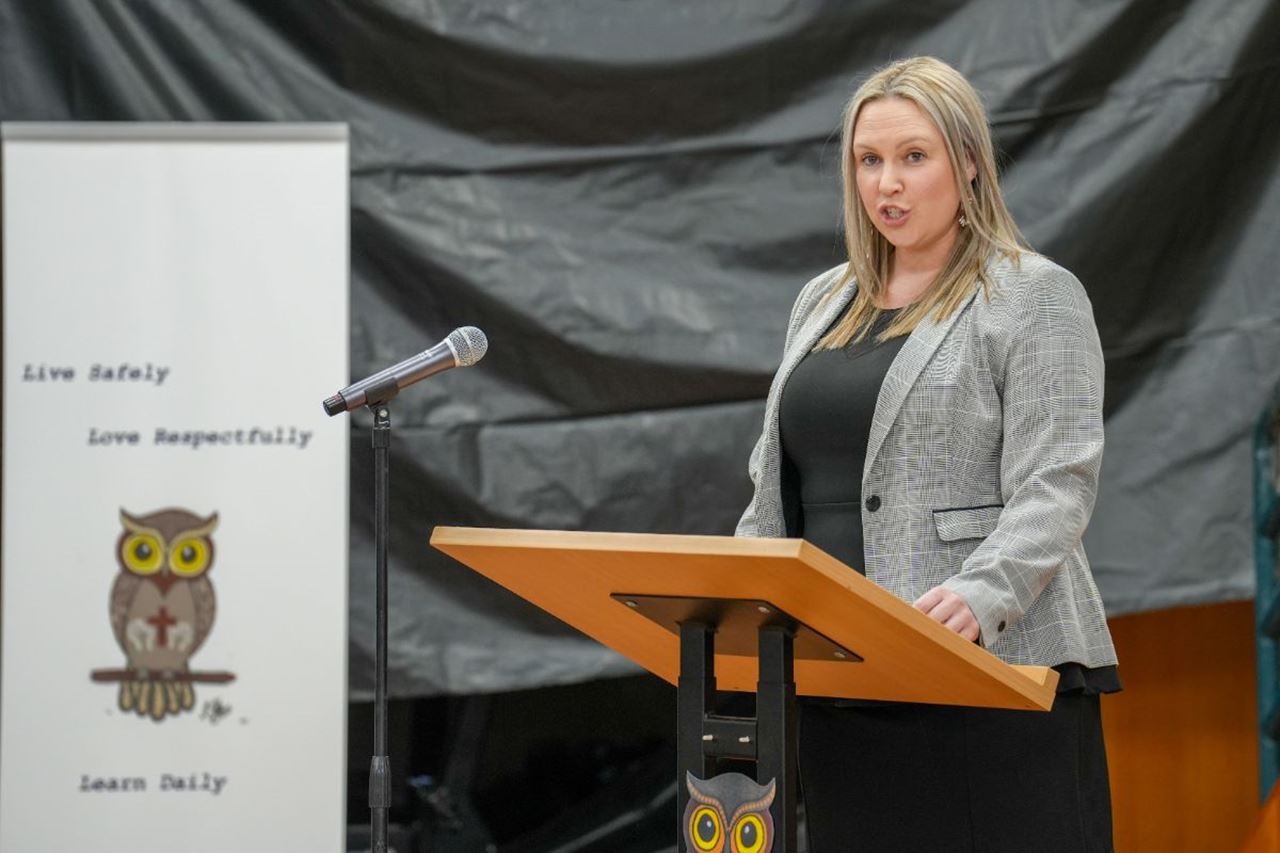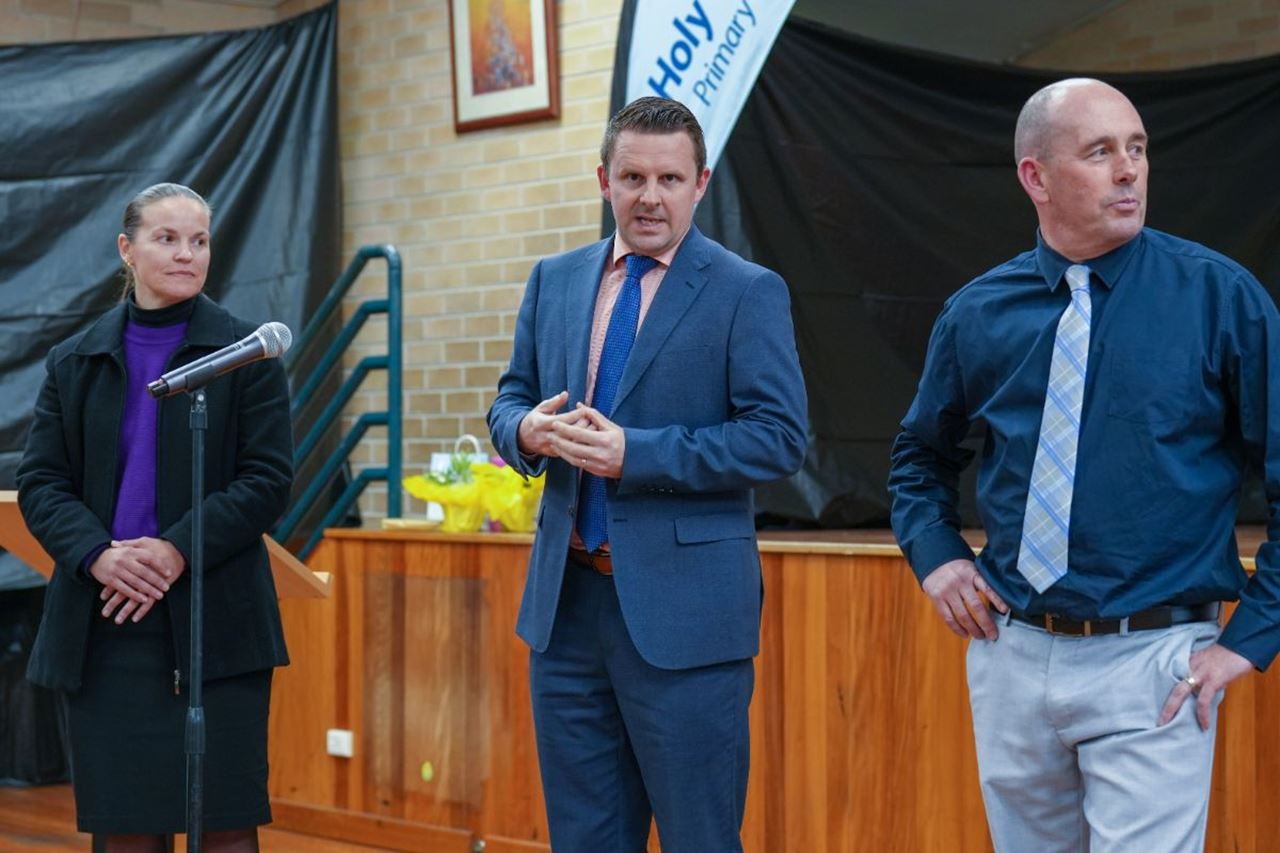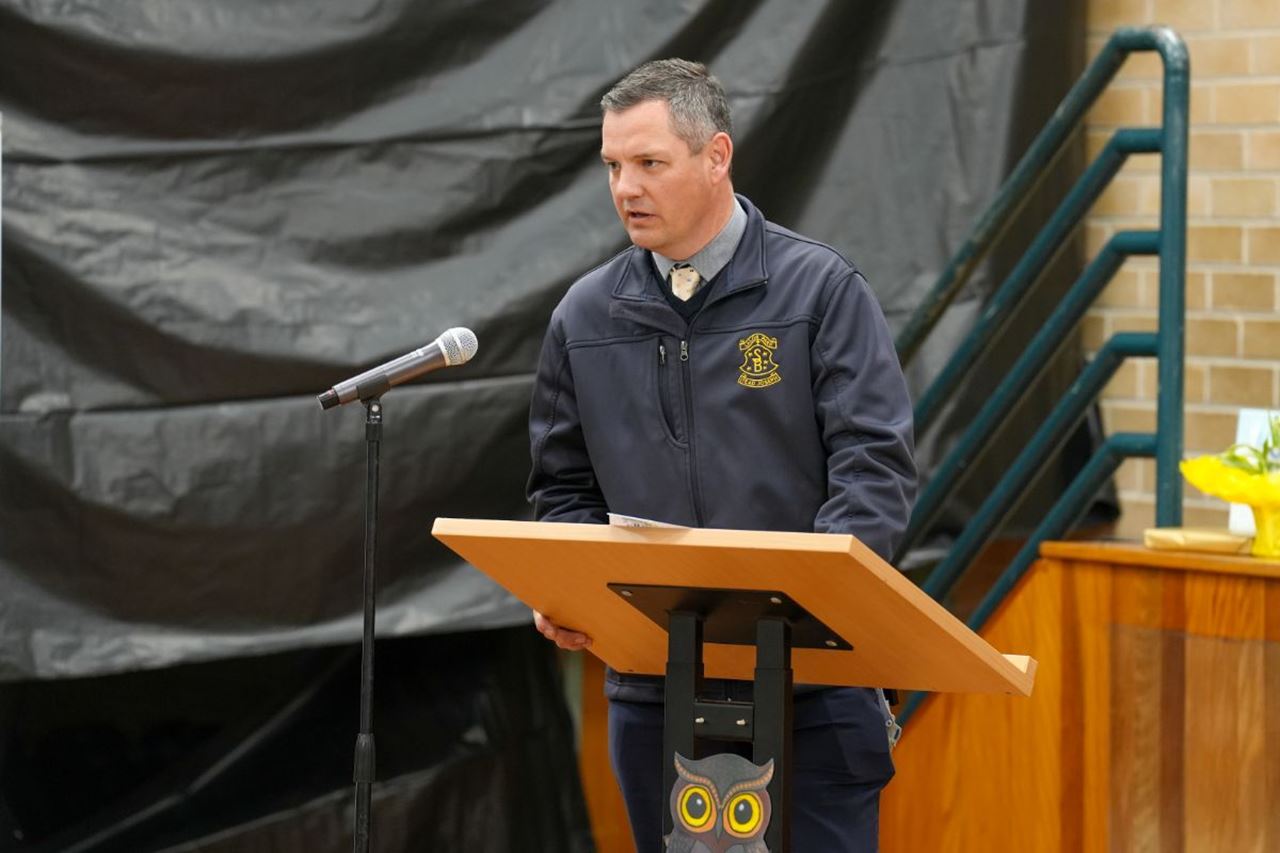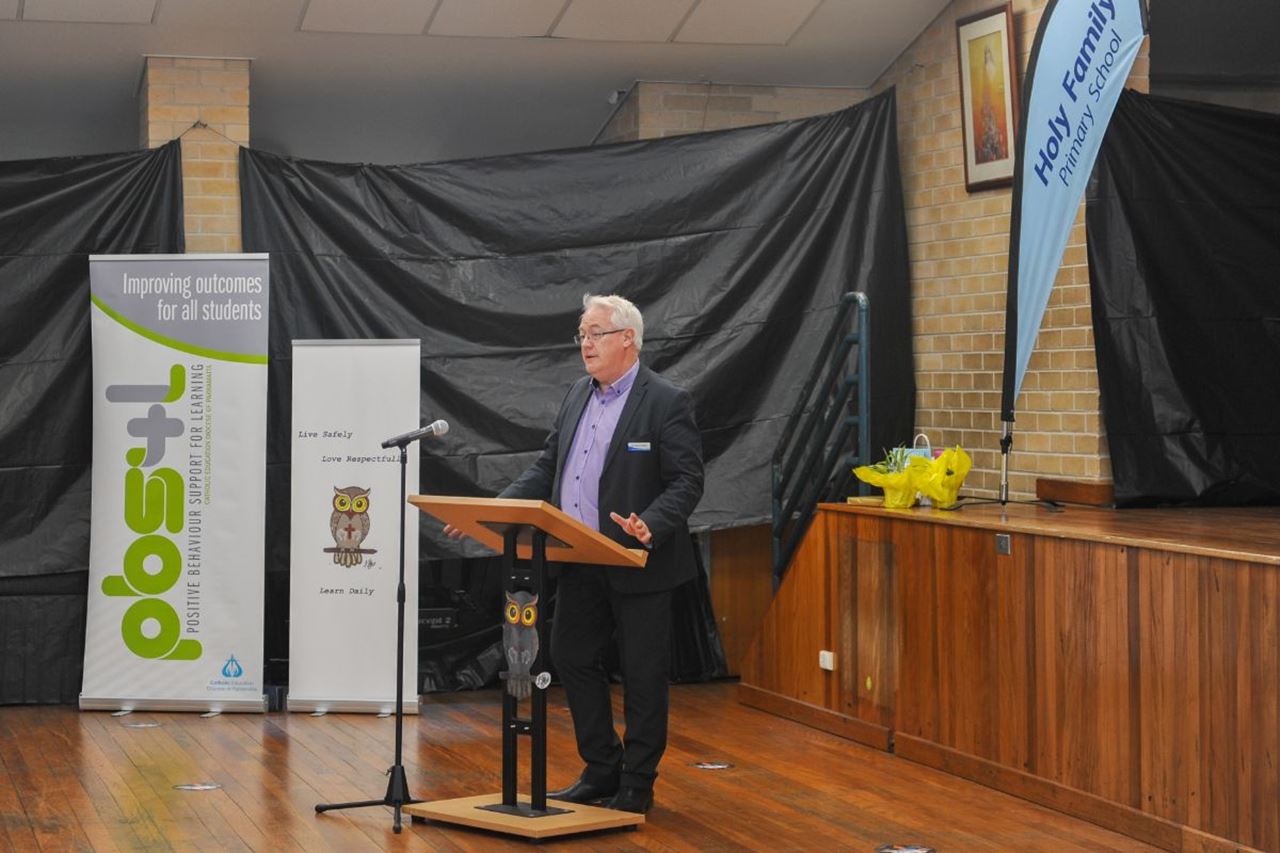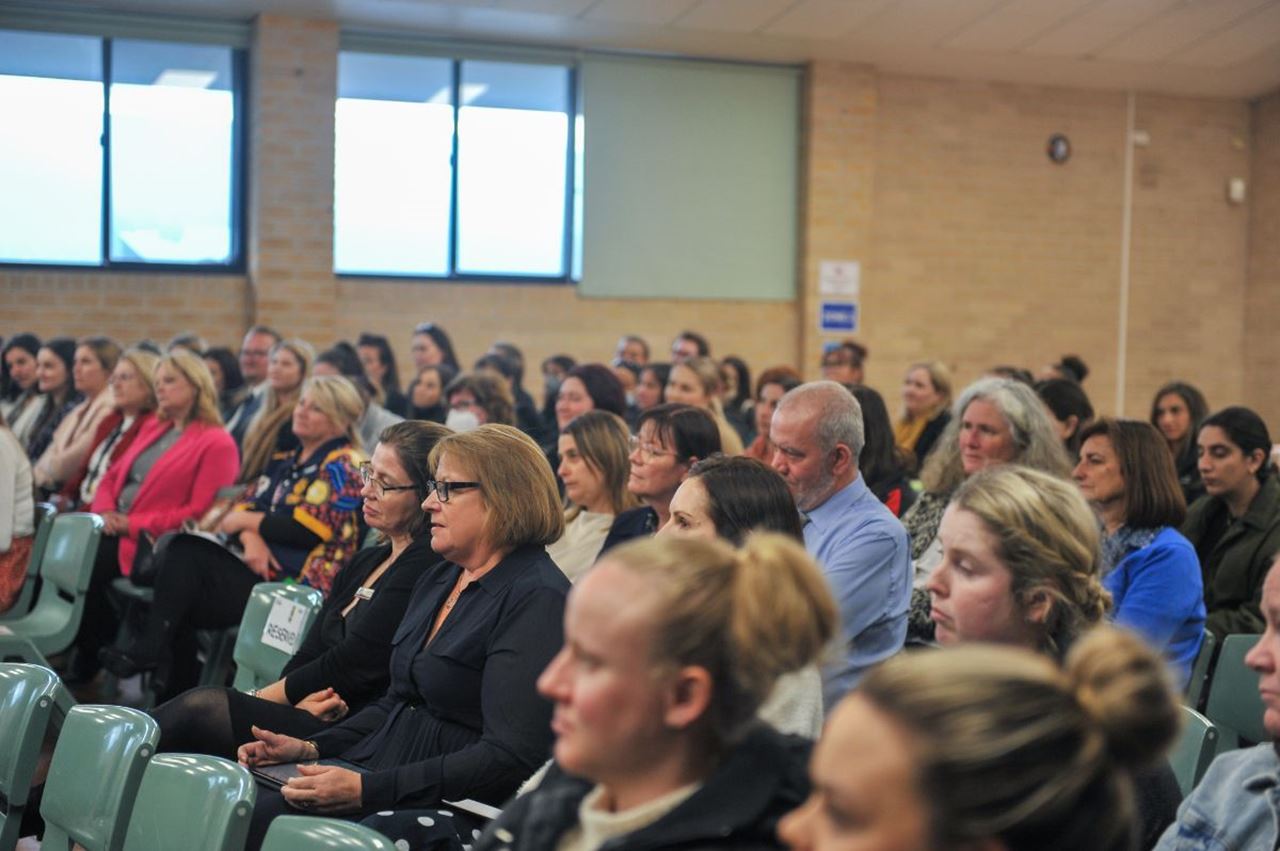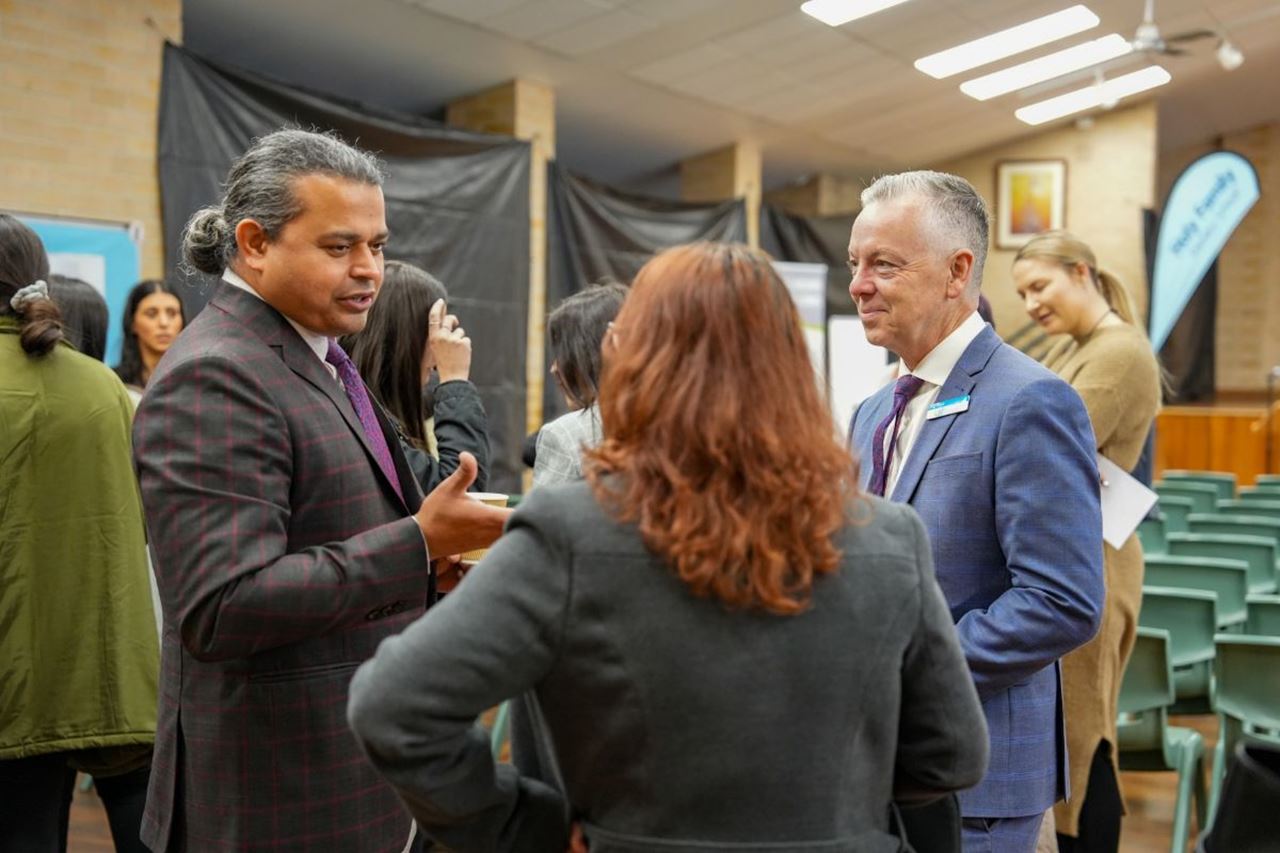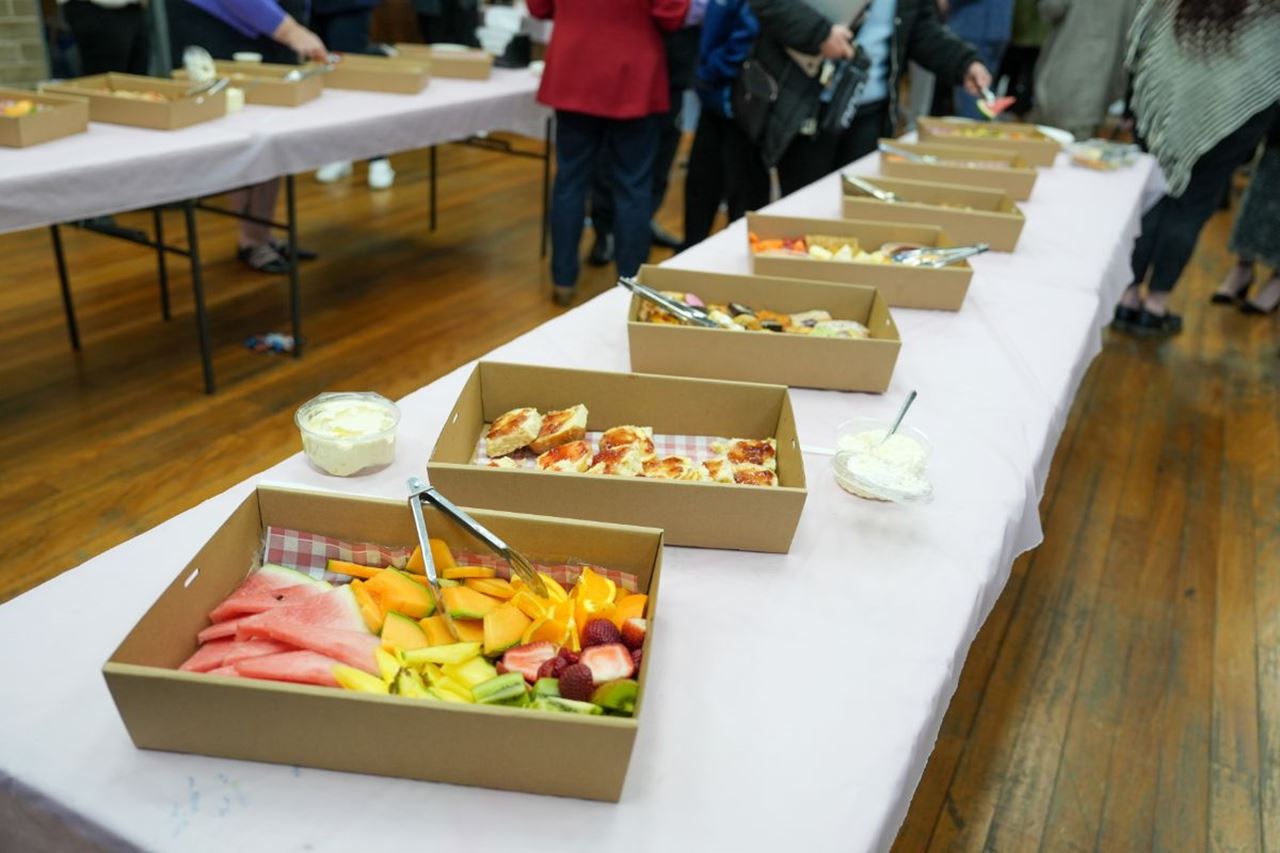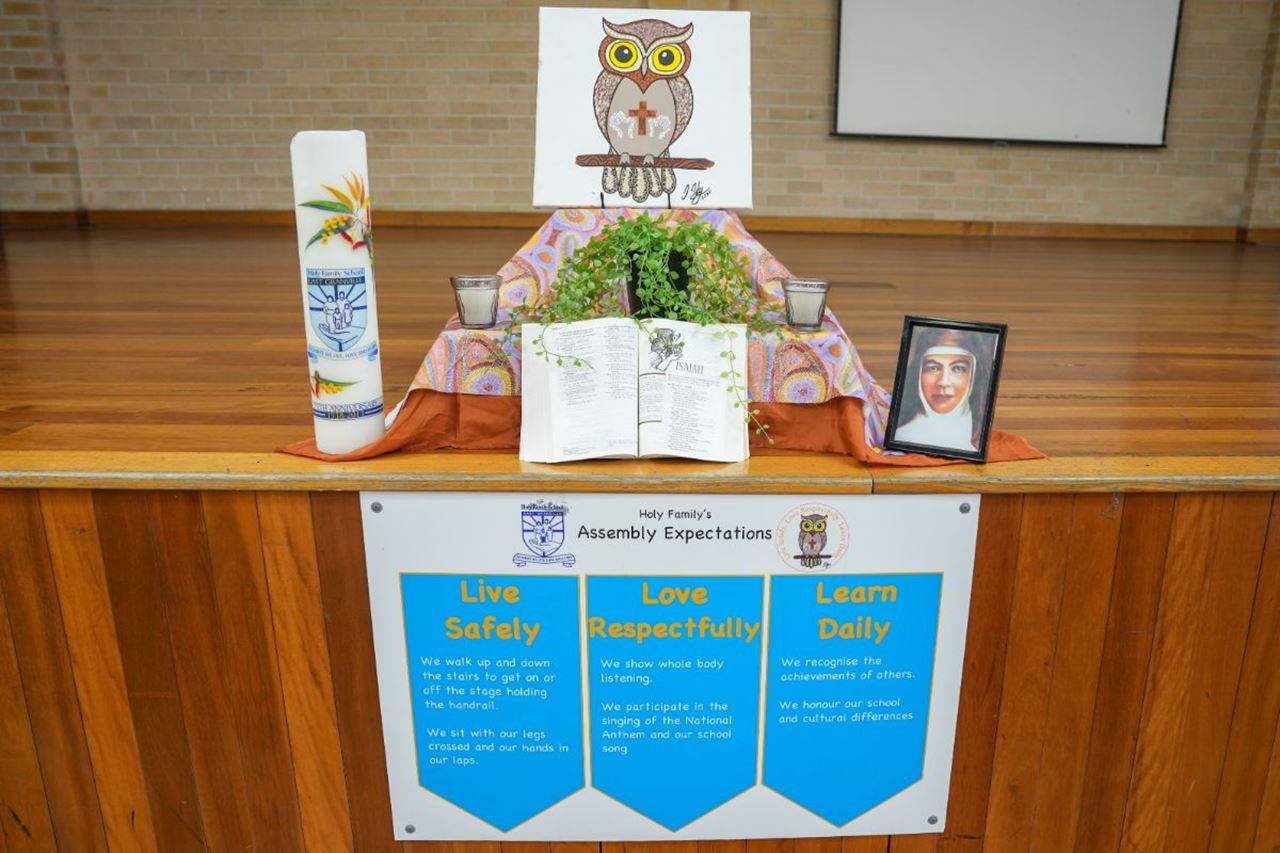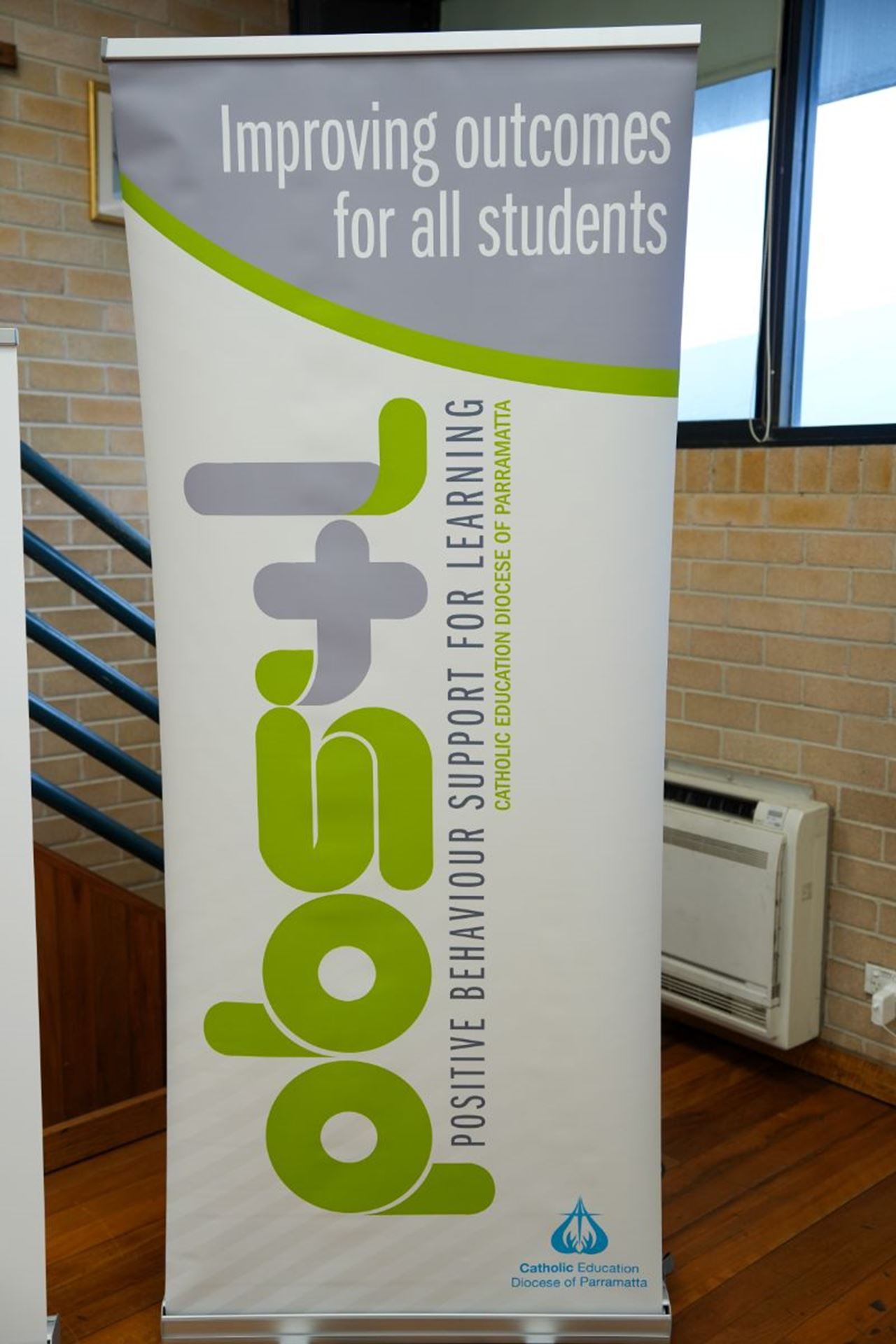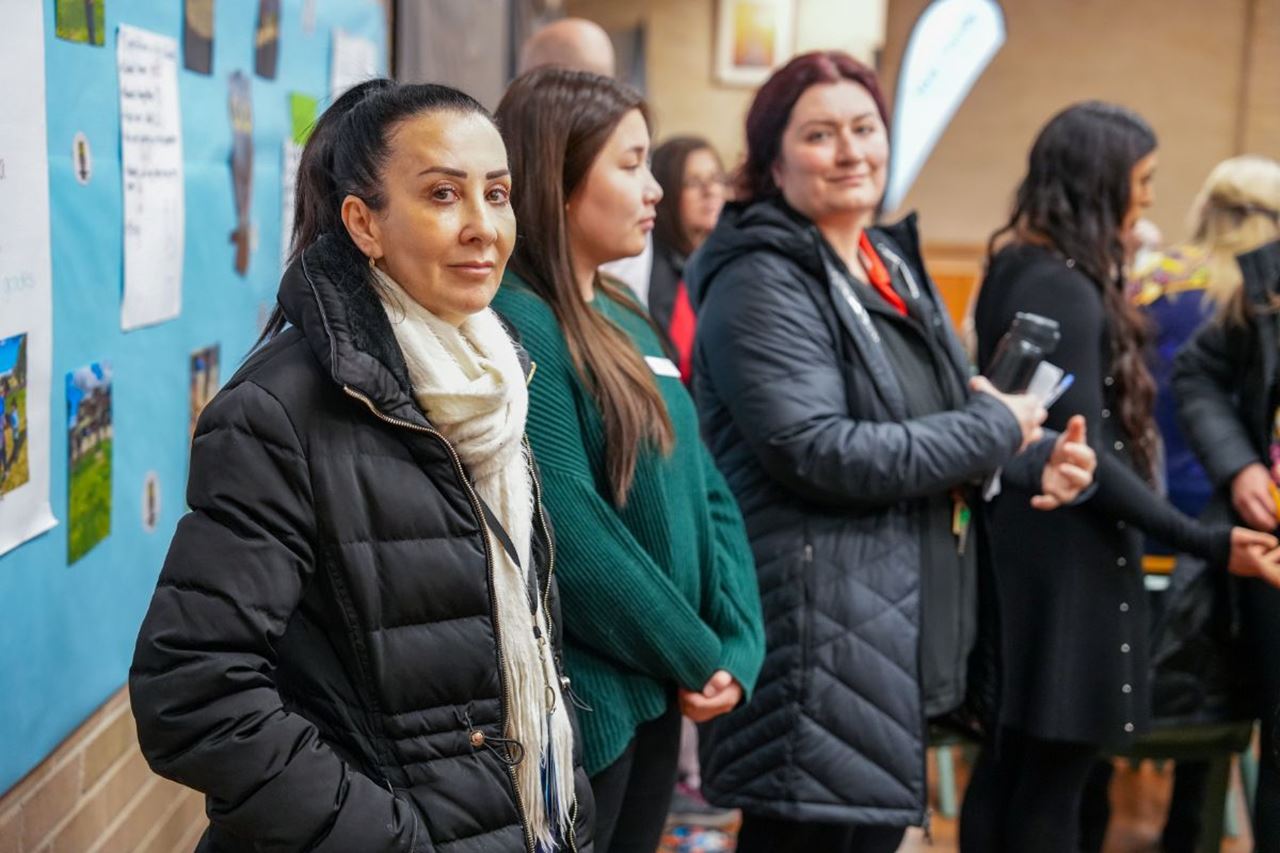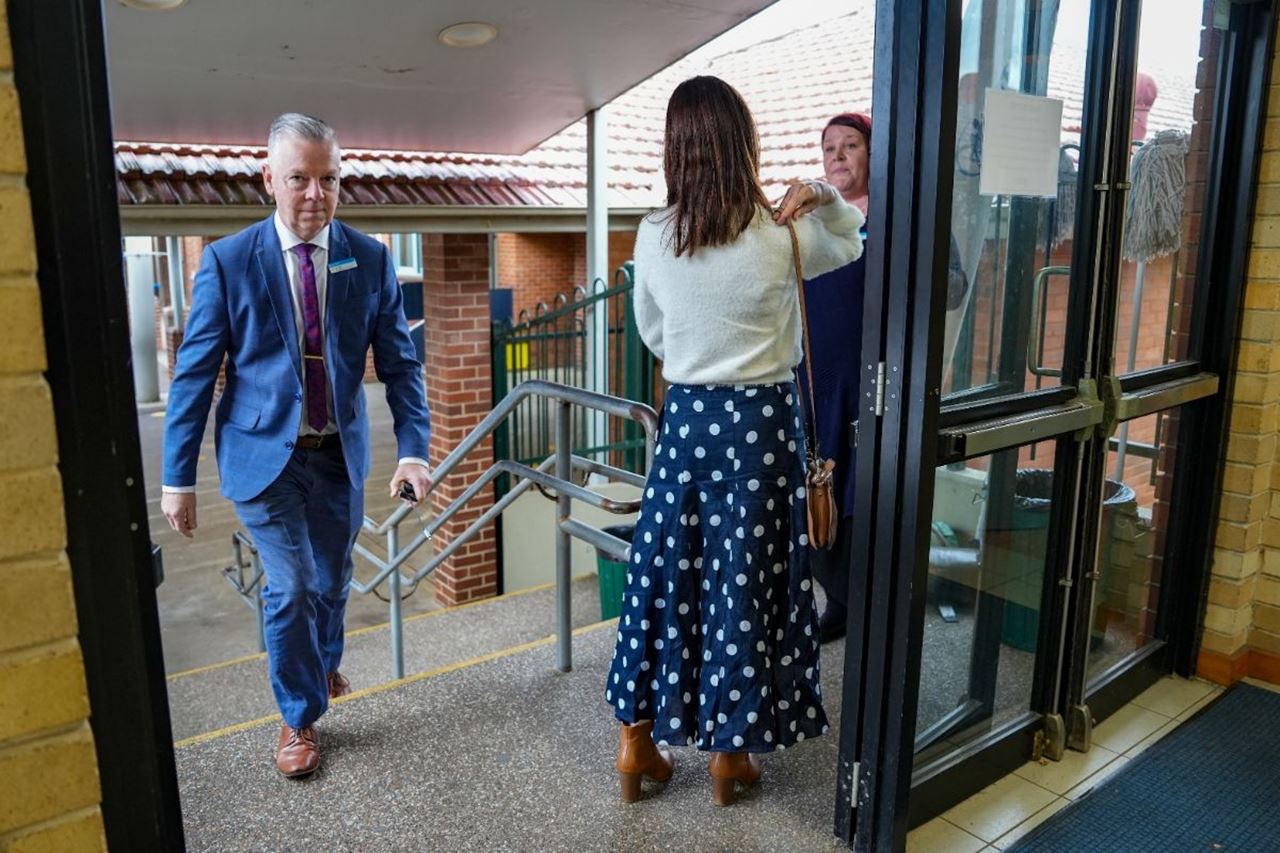 Facebook
22 Sep 2023

The wonderful staff at Holy Family participated in a Spirituality Day where we went deep with our learning about how prayer provides a meaningful encounter with God. Thank you to our REC Mrs Donlan for creating such a reflective encounter for the staff today. We look forward to using some of our new experiences with our students next term. Wishing our school community a wonderful 2 week break and we look forward to welcoming all of our students back on Wednesday 11th October.

21 Sep 2023

WE ARE WINNERS 🏆 Congratulations to Emelia, Michael and Patrick who have won the grand final for the 2023 Delany Shield Debating Competition. Today the students went up against St Patrick's Guildford as the affirmative team on the topic 'Father Christmas is Real'. A big thank you to Delany College, Granville for hosting this event where students were given the opportunity to challenge themselves, each other and make new friends along the way. A special mention for St Patrick's Guildford who put up a great debate against Holy Family today. Thank you to the Year 5 teachers and parents who have supported Emelia, Michael and Patrick every step of the way 🫶 What a fabulous community we are a part of! Catholic Schools Parramatta Diocese