Holy Family Primary take part in Walk Safely to School Day
27 May 2014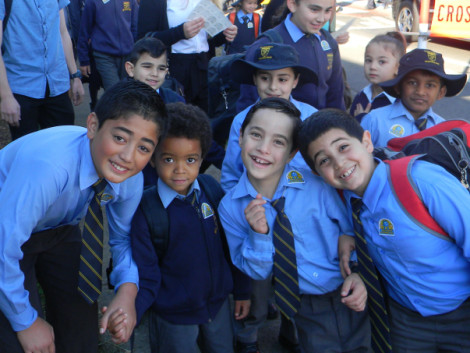 Students at Holy Family Primary School, Granville East took part in national Walk Safely to School Day recently.
Walk Safely to School Day is an annual, national event to promote road safety, physical activity and environmental benefits that regular walking can provide.
After meeting at a nearby park, students, teachers and parents walked to school to encourage safe pedestrian habits in a supervised environment.
Teacher Natalie Bratby said the event was a great opportunity for students to experience the walk to school in the company of friends, parents and teachers.
'As well as getting some extra physical activity today, the students have had a lot of fun,' she said. '
Facebook
30 Nov 2022

Congratulations to our super star students of the week showing great achievements last week!