Holy Family Granville opens its doors to new families
22 Mar 2018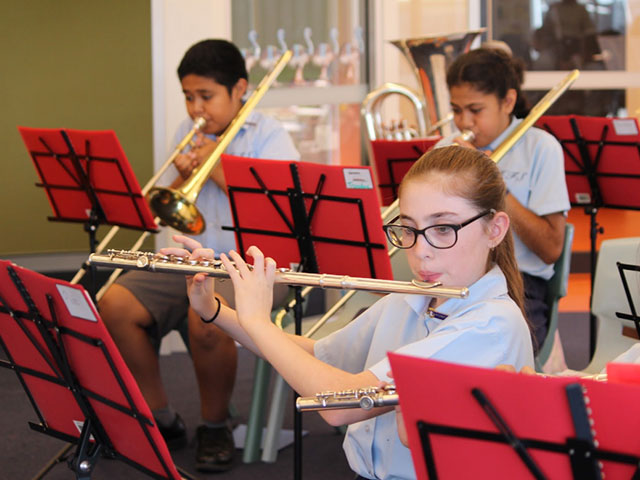 Holy Family Primary School Granville welcomed new families for a tour of the school recently and have been overwhelmed by the positive feedback they have received.
Principal Yvette Baird said this was the school's first open day held during the school week.
"We wanted to see how it would go and we are happy with the number of families who have come through with their children to have a look at the school in action,'' Mrs Baird said.
The event saw families receive guided tours of the school and get a sample of how the learning happens in the classrooms.
Visiting families were able to see inquiry learning in action and how students collaborate on different learning tasks while other students do individual work.
They were also taken on a tour to see the Year 6 students taking part in the band program which is available to all Year 4, 5 and 6 students.
Some parents who toured the school also enjoyed finding a photo of themselves from the school photo albums which made for some great conversations over a sausage sandwich!
Holy Family plan on having another mid-week Open Day in Term 3.
View more photos from the day on the Holy Family Granville website.
Facebook
30 Nov 2022

Congratulations to our super star students of the week showing great achievements last week!