Meet the Teacher Briefings
At the commencement of each school year, Parents and Carers attend an information evening with their child's teachers to outline curriculum and learning expectations for each grade.
Student Led Conferences
Each term, parents and carers attend a Student Led Conference in which the students share and explain their learning goals and the work displayed around their classroom and in their workbooks.
---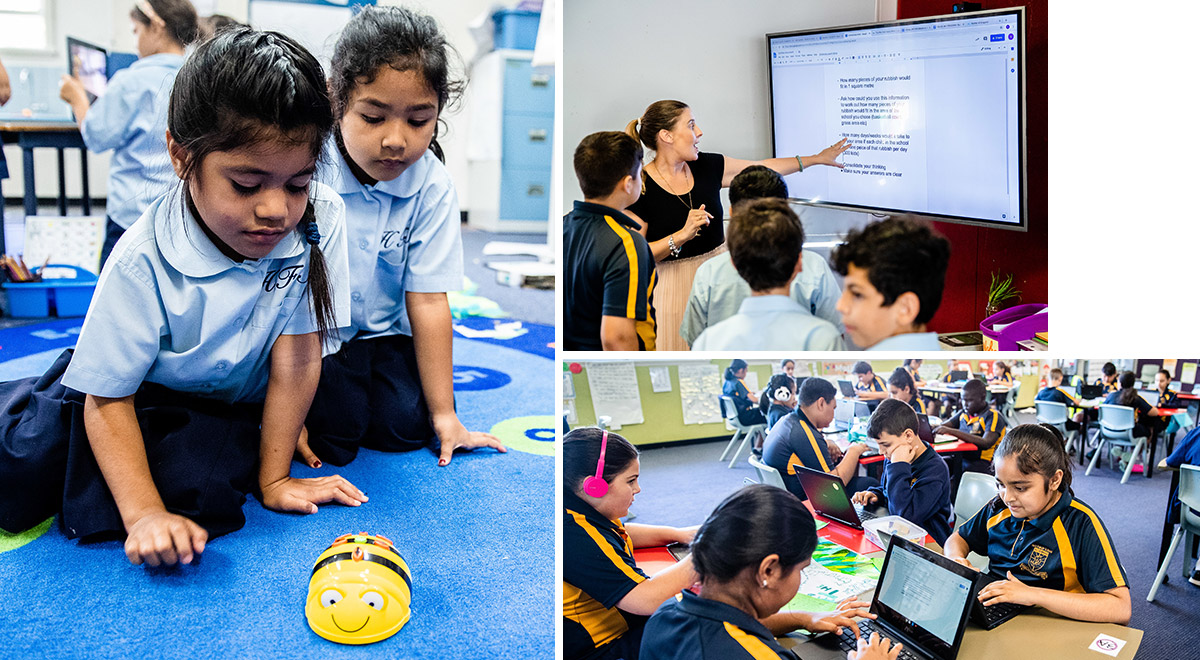 ---
Formal Reports and Parent/Teacher Meetings
Parents and carers receive school reports on their child's progress in June & December of each school year. These reports give information regarding a child's progress in relation to his/her grade expectations.
Mid-year:
Formal written report
Compulsory Parent/Teacher interview
End-of-year:
Formal written report
Optional Parent/Teacher interview
Students in Years 3 and 5 participate in the National Assessment Program - Literacy and Numeracy (NAPLAN). Parent information regarding test participation and students' results is provided at relevant times.
The NSW Education Standards Authority (NESA) Assessment Resource Centre provides further information about the A-E Reporting used in NSW Primary and Secondary Schools, titled the Common Grade Scale.