The local parish for our school is Holy Cross Parish, Granville
Holy Cross Parish, established in 2020, is part of the Catholic Diocese of Parramatta and is the Diocese's newest parish, having been created from the unification of the former parishes of Holy Family East Granville and Holy Trinity Granville. The parish's crest includes the motto "Crux Mihi Certa Salus" in Latin, the Church's universal language, and translates to "The Cross is my sure salvation." Our Diocese is home to around 330,000 Catholics in one of the fastest-growing areas of New South Wales. Most Reverend Vincent Long Van Nguyen OFM Conv DD is the fourth Bishop of Parramatta, appointed on 5 May 2016 in succession to Bishop Anthony Fisher OP.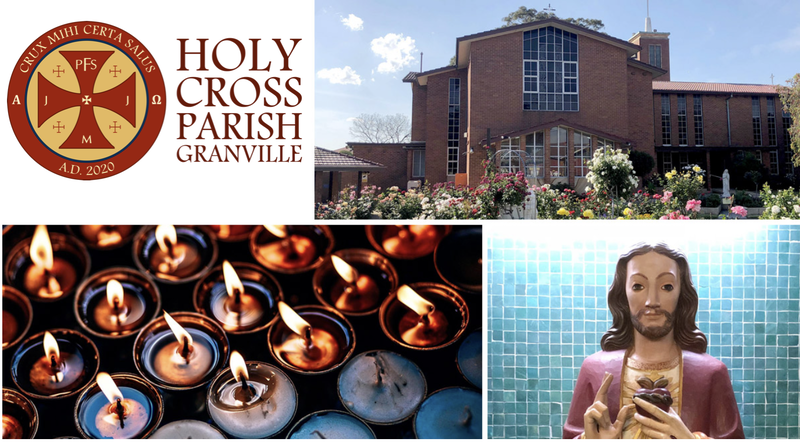 If you are new to the Granville area and would like to become a part of our parish community, we look forward to meeting you at Mass, or please feel free to contact us at any time.
Our Parish
Holy Cross Parish, Granville
Our Churches
Holy Family Church, East Granville
(200 The Trongate, South Granville)

Holy Trinity Church, Granville
(Cnr Bennalong St & Randle St, Granville)
Parish Office Details
200 The Trongate
South Granville NSW 2142

Tel: 0497 190 444
Email: granville@parracatholic.org

Opening Hours:
Monday - Closed
Tuesday – Friday: 9:00am – 4:00pm
---
Mass Times
Holy Family Church:
Tuesday: 9:15am
Wednesday: 6:00pm
Thursday – Saturday: 9:15am
Sunday: 8:30am & 5:00pm

Holy Trinity Church:
Tuesday: 6:30pm
Wednesday - Saturday: 8:15am
Saturday Vigil: 6:00pm
Sunday:10:00am
Reconciliation Times
Holy Family Church: Wednesday 6:30pm – 7:00pm
Holy Trinity Church: Saturday 10:00am – 10:30am
---
Find Us