Discover Holy Family Primary East Granville
Our mission is to provide quality contemporary education in a culturally rich community enabling each person to live, love and learn in Christ.
Our students learn the skills they will need to succeed in today's world including communication, collaboration, creativity and critical reflection.
We invite you to explore all that Holy Family Primary East Granville has to offer.
---
Take a 360° virtual tour of our school facilities!
Click on the image to start the tour
---
Our Facilities
LEARNING SPACES
Learning spaces at Holy Family are large, airy and flexible, allowing students to engage in a variety of educational activities, supporting different learning experiences and promoting self confidence. Our students engage in daily, play based learning opportunities that foster literacy and numeracy skills.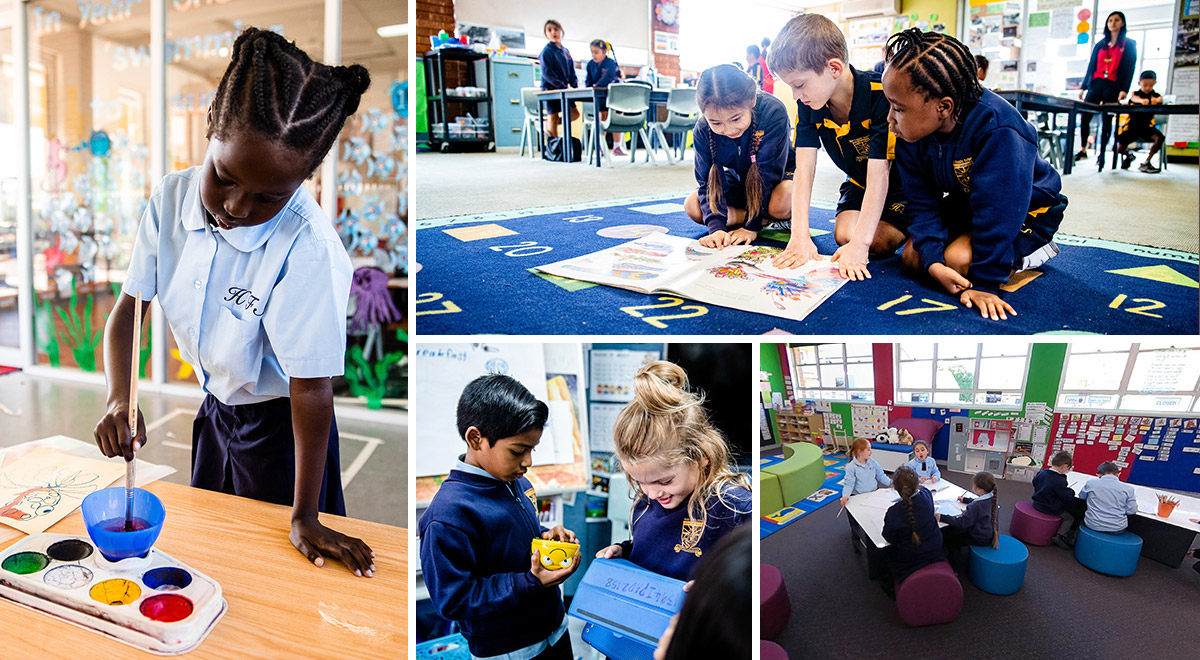 Our Kindergarten students are welcomed into a bright, versatile learning space that fosters their curiosity and imagination. We have contemporary furniture which caters for the individual needs of our learners.
Students are encouraged to work both independently and collaboratively and to take responsibility for their learning. All learning spaces are air-conditioned for student comfort.
Teachers support students in their individualised learning journeys providing on the spot feedback in order to identify next learning goals and celebrate student success.
The latest technologies are integrated across the whole school to enhance and support contemporary learning. The latest social platforms and apps are used to enhance communication between school, home and parish.
---
SPECIALISED AREAS
Learning Studio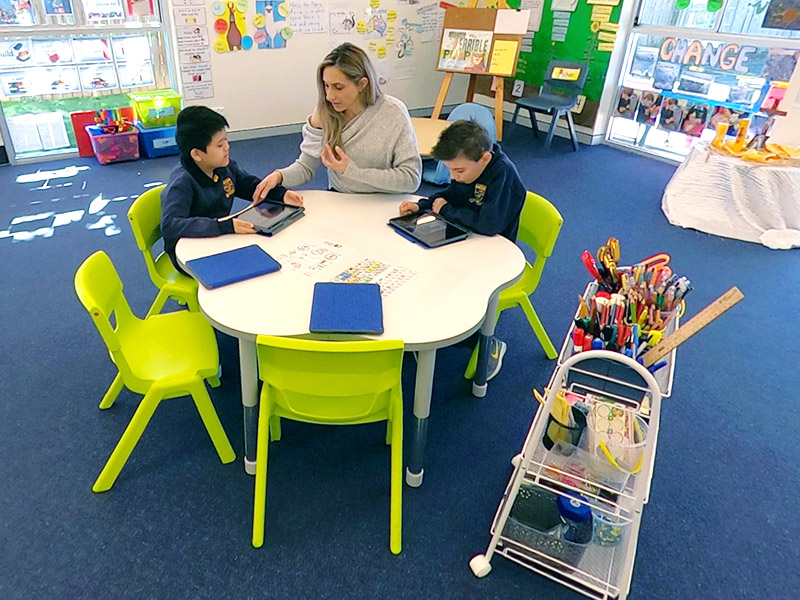 Holy Family celebrates inclusivity of all students, supporting the learning needs of every individual child. The Learning Studio is specifically designed to implement personalised programs for students with high needs. It is an inviting, well resourced and engaging space.
Library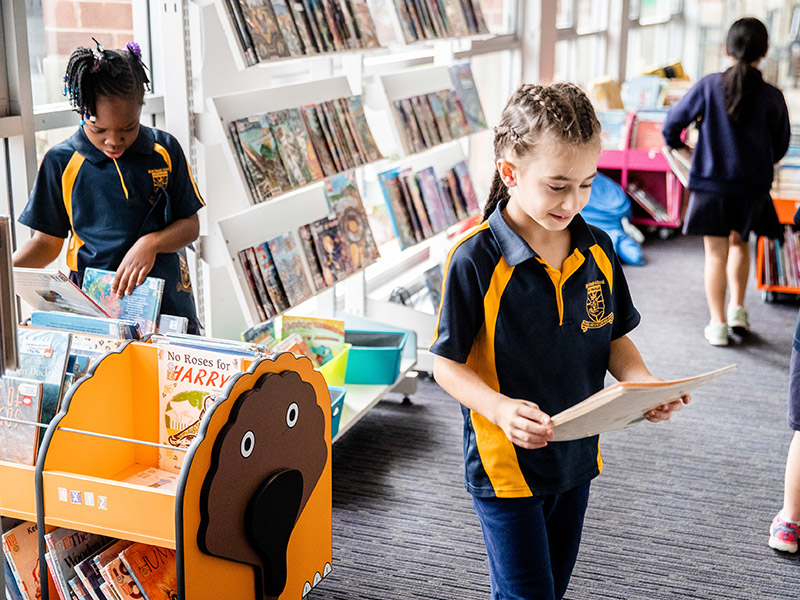 Our well-resourced school library is an active learning hub that promotes a love of reading and the development of research skills. Our students also engage in an interactive specialised music program in this space.
Hall
Students are fortunate to be able to access the parish hall located on school grounds. The hall is at the centre of a wide range of community, sporting and cultural events. It provides a large space for our students to gather for celebrations, achievements and performances.
---
OUTDOOR AREAS
Playground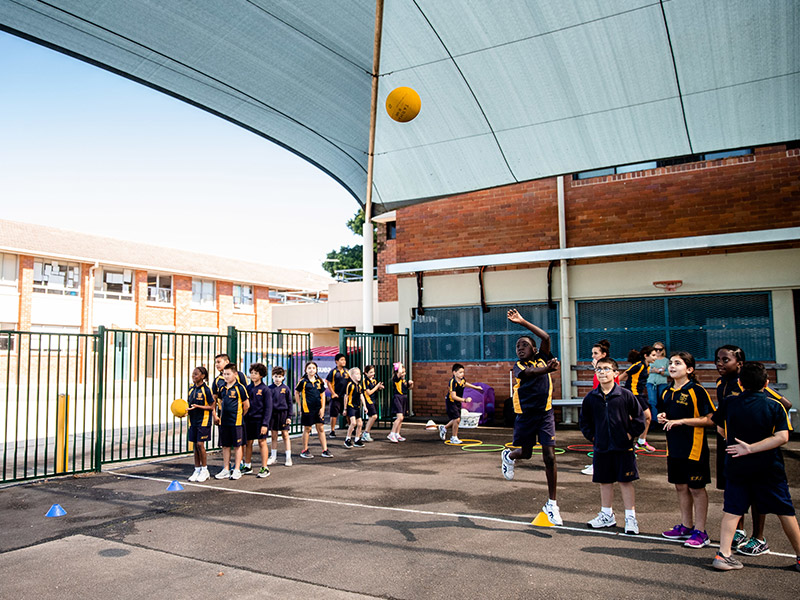 Play is an important part of the student's daily lives. They have access to large playground areas both covered and uncovered, expelling all their energy and forming lifelong relationships.
Grassed Area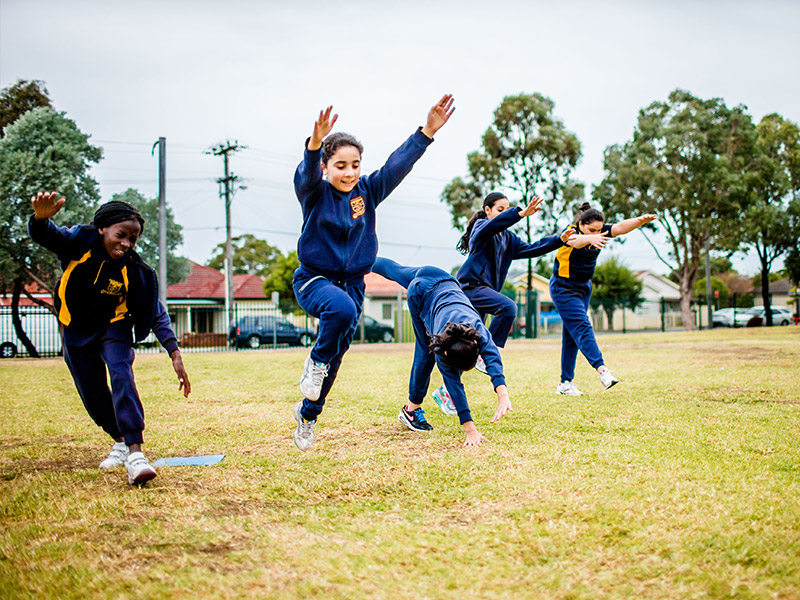 The school boasts a large grass area for students to play small group games and activities or team sports. Playtime activities the students have an opportunity to engage with include large Chess, Connect Four and Chinese Checkers. The grass area is also utilised for carefully planned physical education lessons.
Prayer Garden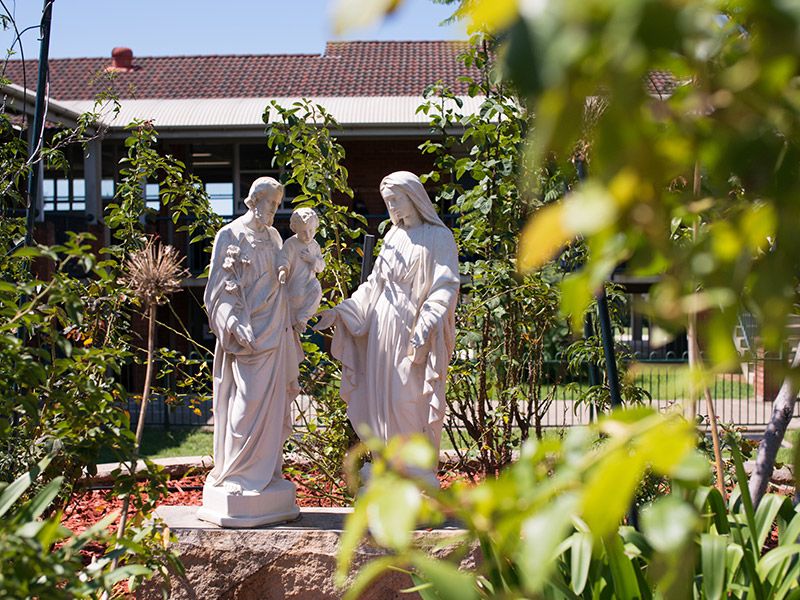 Our Catholic faith is integrated into all aspects of school life. A central focal point for the school is our Holy Family prayer garden. Students are able to access this space for quiet, reflective meditation, class prayer or outdoor liturgies.
---
Holy Family Primary is the perfect place to learn
Call us today to arrange a tour and find out how to enrol

What We Offer Open Days How To Enrol Contact Us