Holy Family Primary prides itself on giving our students access to a well-qualified staff with a commitment to lifelong learning.
The school employs professional classroom teachers, a learning support team comprising of leaders of literacy and diversity, a library assistant, as well as specialist dance/drama teachers.
A team of qualified teachers' aides support student learning needs. The school also employs a maintenance person, two office staff and a school liaison officer.
Specialist services, such as counselling, educational testing and language support, are provided by consultants from the Catholic Education Office.
All staff at the school are involved in ongoing professional development to keep up-to-date with best practice in education.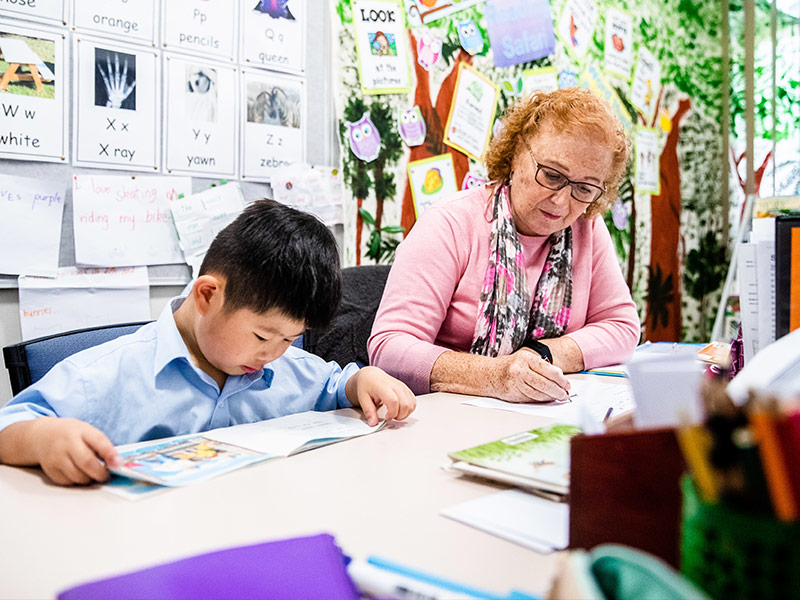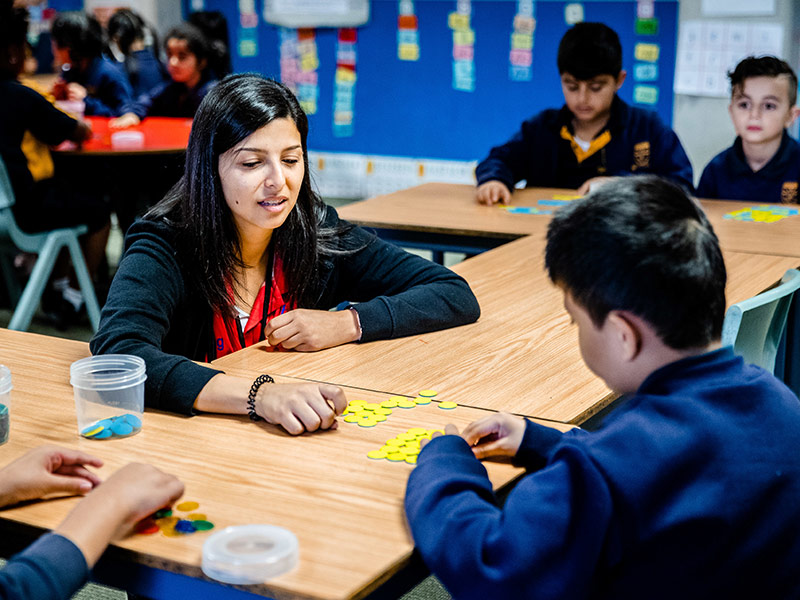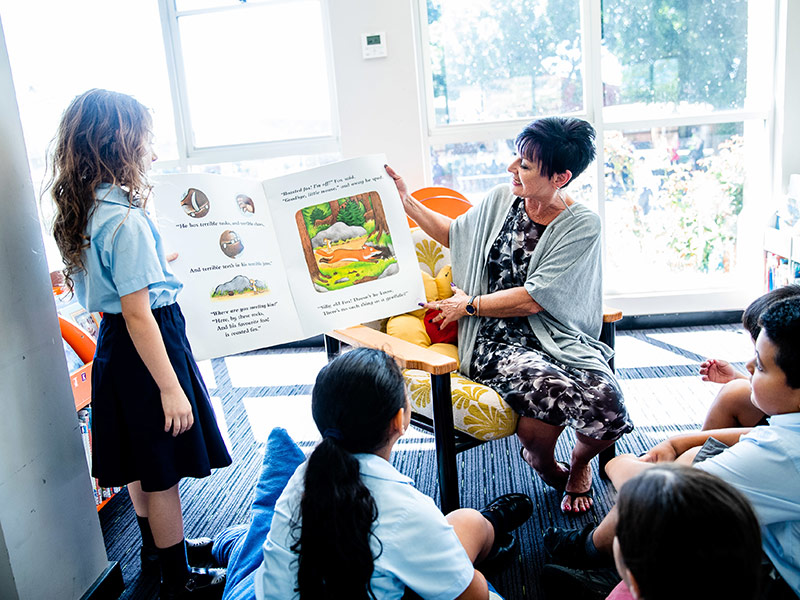 If you wish to contact a member of staff please refer to our contact us page.
Leadership Team
| | |
| --- | --- |
| Principal | Mrs Cheryl Fortini |
| Assistant Principal | Mr Stephen Bawden |
| Religious Education Coordinator | Mrs Jodie Donlan |
| Instructional Leader | Mrs Fiona Ardus |
| Instructional Leader | Mrs Rebecca French |
Staff
Leaders of Learning - Kindergarten

Claire Nicholas
Kristina Takchi

Leaders of Learning - Year 1

Amanda Boutros
Jessica Ajaka
Amanda El Hawzi

Leaders of Learning - Year 2
Josie Lianos
Sarina Yako
Leaders of Learning - Year 3
Lisa Miceli
Anne Vo
Leaders of Learning - Year 4
Matthew Puumalainen
Jessica Chiha
Bernadine Van Eyk

Leaders of Learning - Year 5

Jamal Al-Chalouhi
Chantal Dalger
Kim Doherty
Rebecca Eid

Leaders of Learning - Year 6

Stephanie Eid
Georgia Khoury
Jodie Donlan

RFF - Music
Suzanne Moujali
RFF - Creative Arts
Rita Atileh
Library Technician
Lyn Gordon
Diversity
Natalie Bratby
Reading Recovery
Stephen Bawden
Alicia Nelson
Jodie Donlan
EMU Specialist Teachers

Stephen Bawden
Dorothee Wallis Baker
Stephanie Eid

R3 Intervention Teachers
Matthew Puumalainen
Teacher Assistants
Cindy Celik
Samira Kanbour
Elizabeth Younan
Katy Weathersen
Bianca Sfeir
Dolly Chahin
Nada El Hajj

Community Liaison
Fadia Rizk (Arabic Speaking)
Shannon Un (Chinese Speaking)
School Counsellor
Brian Melocco
Administration
Heidi Ali (Finance)
Tereza Mihovilcevic (Administration)
Bernadette Alexander (Primary Business Manager)
ICT Trainee
Arshia Baseri
Speech Therapist
Jill Tate
Maintenance
Mr Ken Beardsley
Cleaner
Mrs Carmen Borg