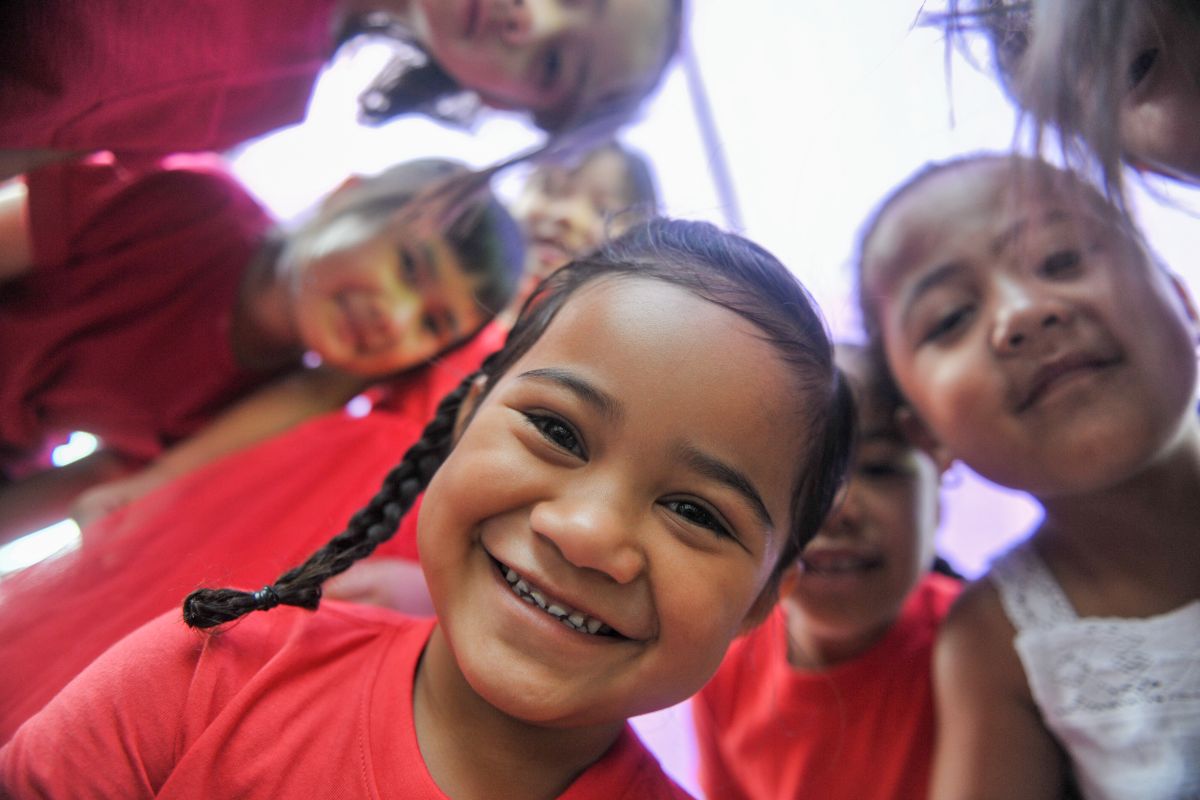 The community of Holy Family Primary East Granville was thrilled to welcome Shannon Un to the team as a Community Liaison Officer at the beginning of the 2021 school year.
Shannon is a proud bilingual Chinese Australia who is passionate about cultural diversity and supporting local families.
Shannon will have an important role in supporting parents of 2022 school starters, especially as Holy Family Primary prepares to welcome a new batch of families for two very special open days on Wednesday March 3 and Friday March 5th.
Principal Cheryl Fortini says that welcoming Shannon to the team is not only about improving communication, "it's about families from different backgrounds understanding that they all belong and that they're all a valuable part of our school community."
Having had so many events including open days and school tours cancelled due to the COVID pandemic, staff and students are excited that restrictions have eased enough to enable them to invite families back to school to showcase all Holy Family has to offer.
"We pride ourselves on a strong sense of inclusion here at Holy Family," said Cheryl. "We're always striving to get to know students and their families better."
"We've had an Arabic speaking Community Liaison Officer for many years," she added. "It's so important that we break down barriers, be inclusive and have strong connections with all parts of our community."
That's certainly been the case since Shannon Un joined the team with some families expressing their delight at being able supported in this way to engage with the school and their children's education.
"The school is lovely and having Shannon here was also a big factor in why I sent my daughter here," said Jialing Chen, a mother of a new kindergarten student. "As soon as you come to the school, you notice so many nationalities and cultures and it's lovely that our kids get to know people of different backgrounds."
"The school always makes a point of celebrating lots of different cultural events and days throughout the year," explained Shannon. "There's Chinese and Lunar New Year, Ramadan and lots of others. It's great that the students get to celebrate to learn about other cultures."
Shannon, who is training to become a teacher, has been able to draw on her own experience to help her in the role.
"Being a first generation Chinese-Australian, I understand how parents feel," she said. "My parents both worked so it was my grandparents who brought me to school and they couldn't speak a word of English so communication was a constant issue. Families needn't worry about their kids if they don't have good English. Even if kids end up in mainstream classes, there's nothing to worry about because they will pick up the language relatively quickly."
"We've got a high multicultural profile at this school which is a really beautiful thing because we get to find out about one another and have that respect and dignity for each other," said Cheryl.
In the weeks since the school year began, Holy Family has been able to call on Shannon's help to conduct parent-teacher interviews with Chinese families and parents have been better able to give feedback on how they're children are progressing.
"Our family has felt very welcome," said Ena Djau, another kindergarten mother. "The teachers are very nice and supportive. It's been lovely. My daughter is very happy and excited every day to go to school."
"I've had meetings with Chinese parents where they've needed to phone a friend to help translate so it's wonderful that Shannon can help eliminate that need and help us communicate effectively with parents," said Cheryl. "She's been an amazing asset and the parents are all so grateful and you can see it in the kids faces too. They're so happy realising their parents are able to get involved more."
The students themselves are also seeing a benefit in the classroom and playground.
"Just being able to go into the kindergarten class and being able to help settle some of the children in, that's also helped many of our teachers," said Cheryl. "She's building relationships with the staff, she's building relationships with the kids and the families. You couldn't ask for more."
---
Learn more about Holy Family Primary East Granville