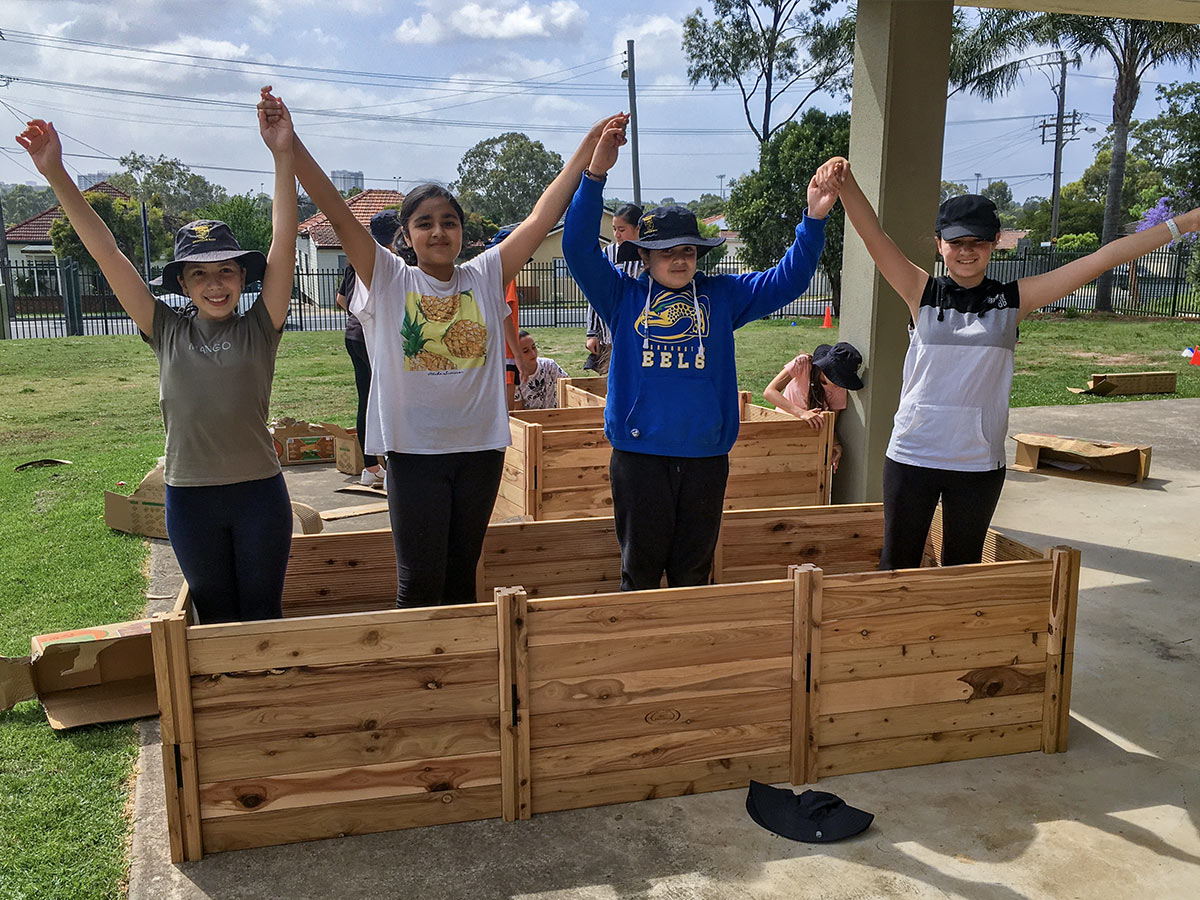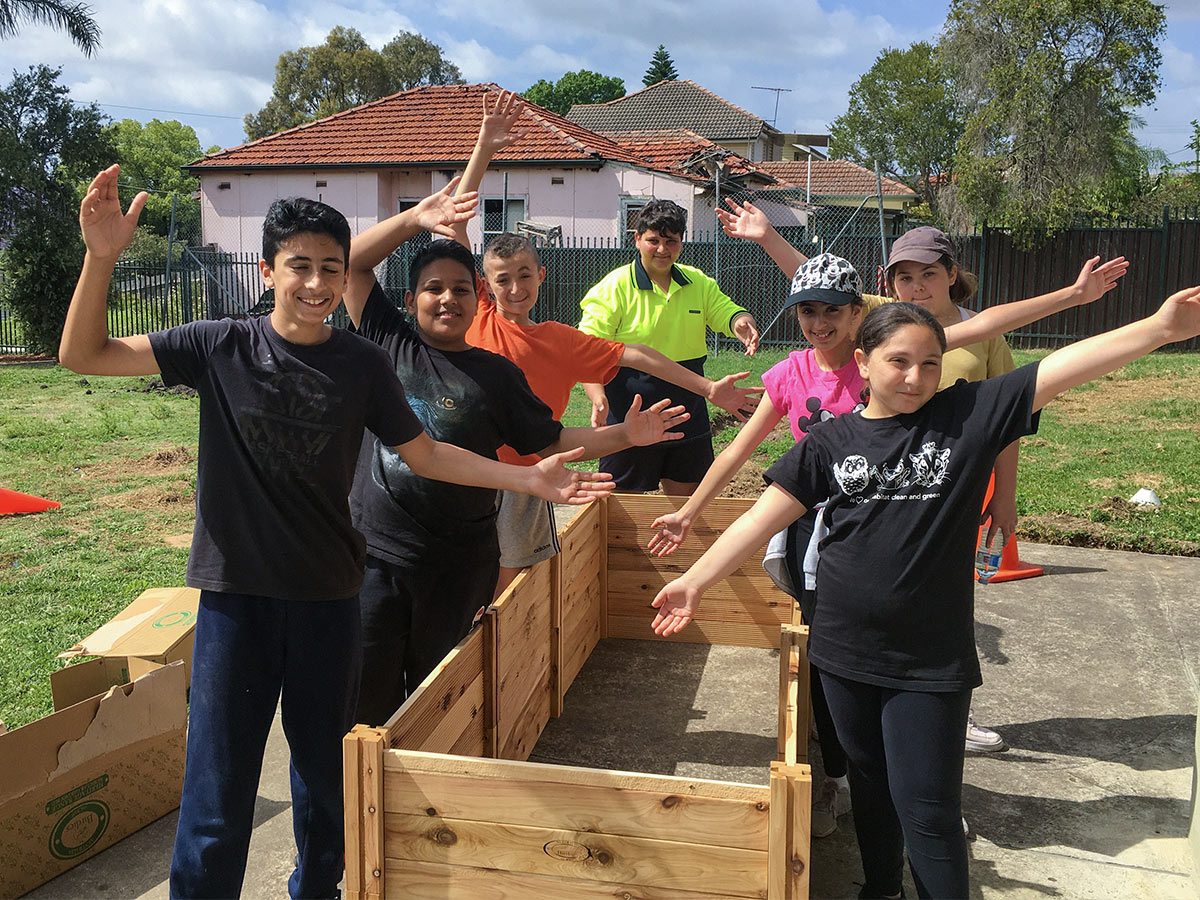 The Class of 2020 at Holy Family Primary East Granville have drawn on their learning to design and create an outdoor classroom and garden in the school grounds. This magical Outdoor Learning Space will be a lasting legacy for future generations of students.
At the end of a difficult year and before moving on to senior school, Year 6 students wanted to do something special for the school in thanks for all it has given them and jumped at the chance of creating a dynamic space that serves as a place of peace, learning and fun for all students.
"The Outdoor Learning Space not only looks at gardening but can incorporate environmental issues, sustainability, effects of weather as well as numeracy and literacy activities," explained Principal Cheryl Fortini.
"It's a gift for the whole school," said Tayla (Year 6). "It's so nice for everyone to have this special area and we made it because we wanted to leave our legacy for the whole school."
"I'm so happy to be leaving something at this school that will be remembered by everyone," added Angelina El Boutty (Year 6).
Staff ensured students were involved in every aspect of the project, from design to budget to construction and now maintenance.
"The outdoor classroom was one of the most engaging things I have been a part of in my teaching career," said Coordinator 1 Joseph Eid. "The growth students showed was remarkable where they really started to question and reason and felt as though their voice contributed to the successful development of the outdoor classroom."
While students had to draw on various aspects of their education throughout the project, it was in mathematics that they got arguably the biggest workout. Students put forward some incredibly detailed design options for the school to consider.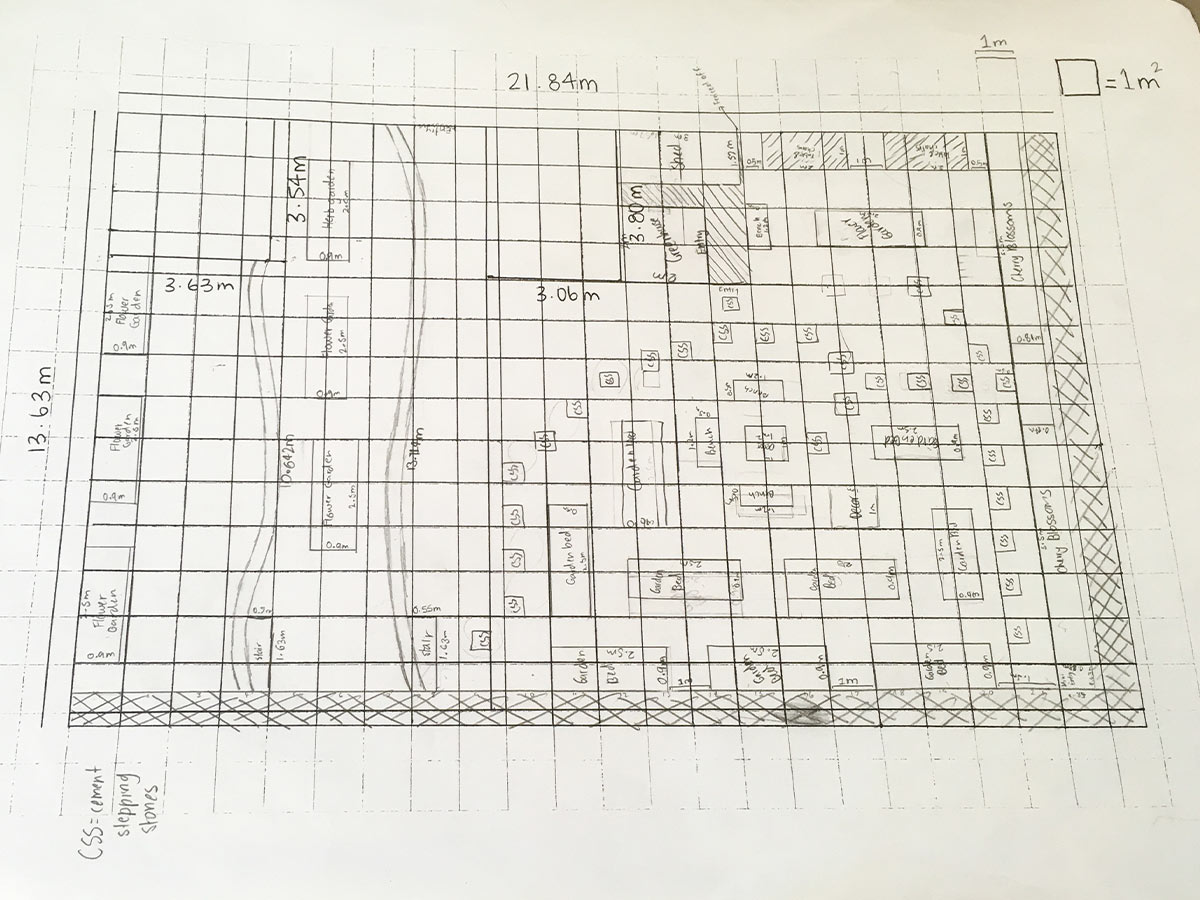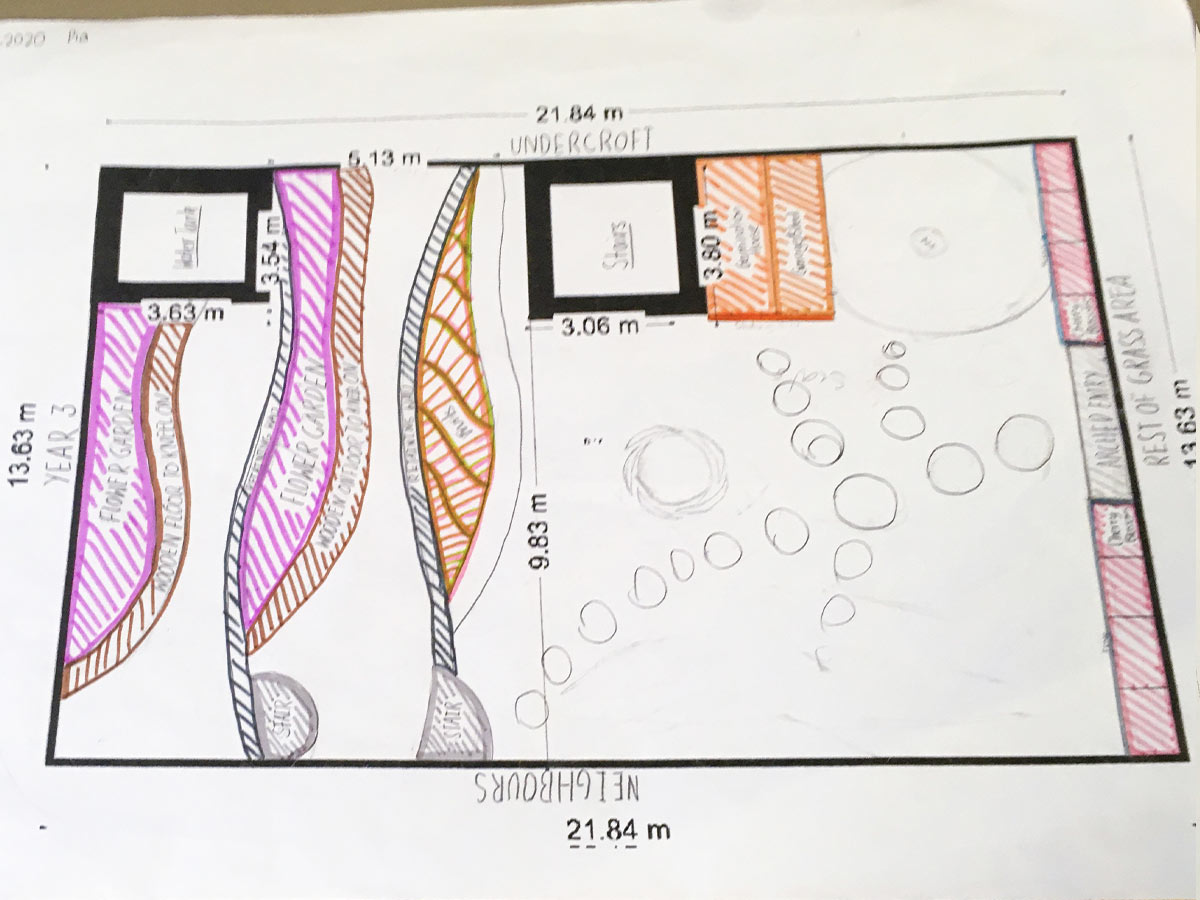 "They went from the design phase to measuring to making scaled drawings," said Cheryl. "They looked at the cost of different items, worked towards a budget, determined how much area certain elements required and applied all that knowledge to different parts of the project."
The garden consists of raised garden beds, rock retaining walls and special seating area, Murraya hedges, a beautiful archway and a colourful new mural.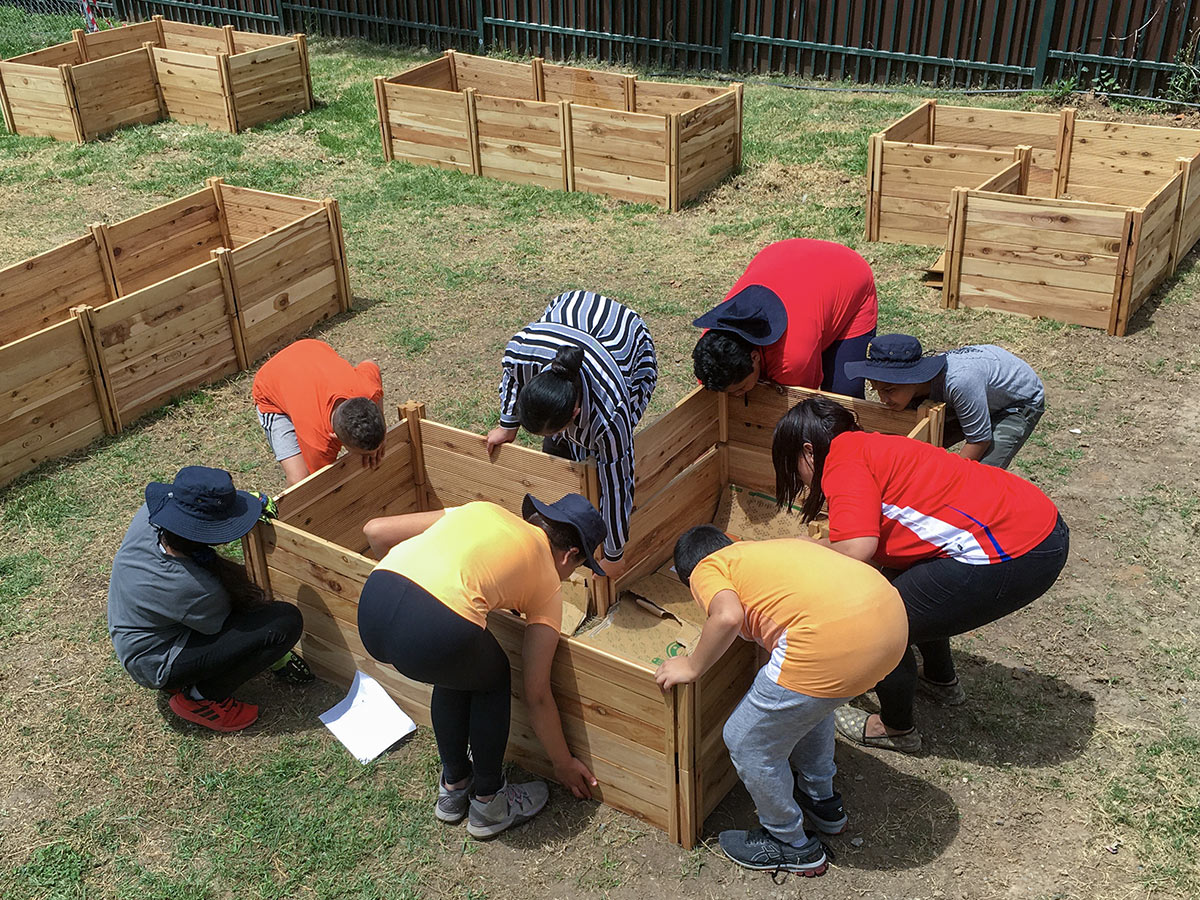 "Once the designs were in, we organised a series of quotes and those quotes were put before the children and we discussed different options to ensure the project fit the budget," added Cheryl.
While the Year 6 students were central to the design and construction of the garden, the entire student group at Holy Family got involved in organising different elements and will continue to be involved in maintaining the garden in future years.
"The outdoor learning space was put in place to be a change of scenery to the everyday classroom," explained Sienna Shamoun (Year 6). "Being able to get out and move around rather than constantly being in the classrooms can help students work a lot better. The outdoor classroom building process also had a lot of educational benefits to every grade in the school because they all took part. For example one class was in charge of a worm farm while another worked out the materials needed for the shed.
Year 2 students had to recall the learnings about materials from Term 2 to design and test suitable scarecrows for the space. From that, Mr and Mrs Patch were brought to life… so to speak.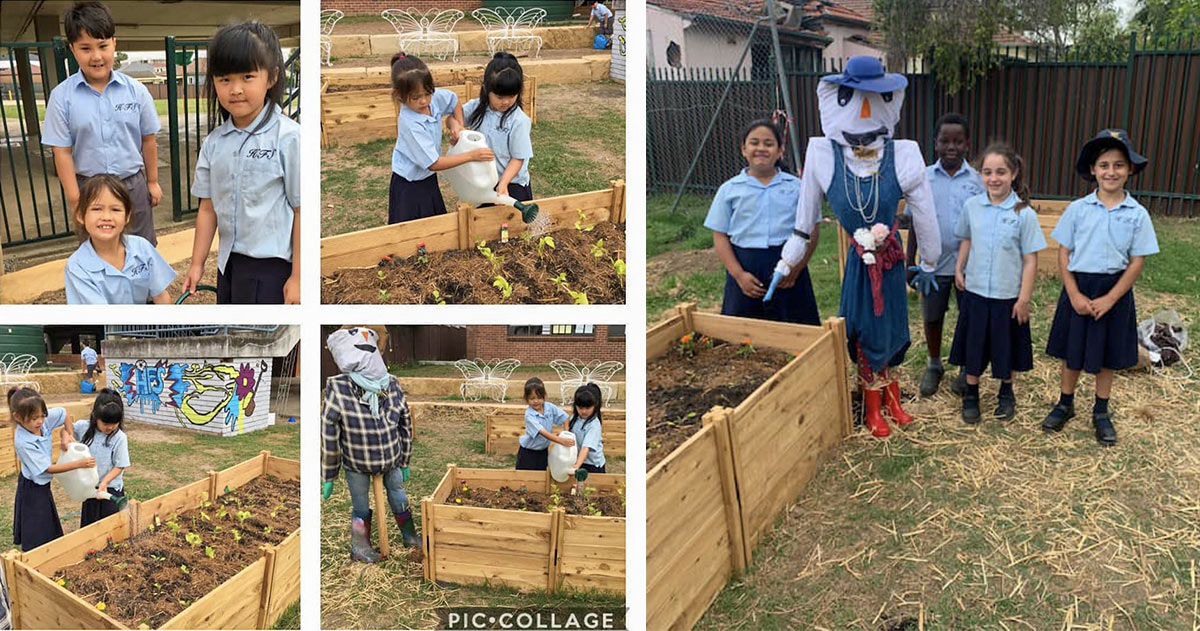 "The garden is a perfect place to teach kids from Kindy to Year 6 about the growth of plants and all sorts of different subjects that we can learn and enjoy," Sienna added.
"The garden project helped us by opening up our minds not just in a mental way but also in a physical way," said Daniel (Year 6). "Usually we have to use our heads and we don't usually get our hands dirty and it was lots of fun."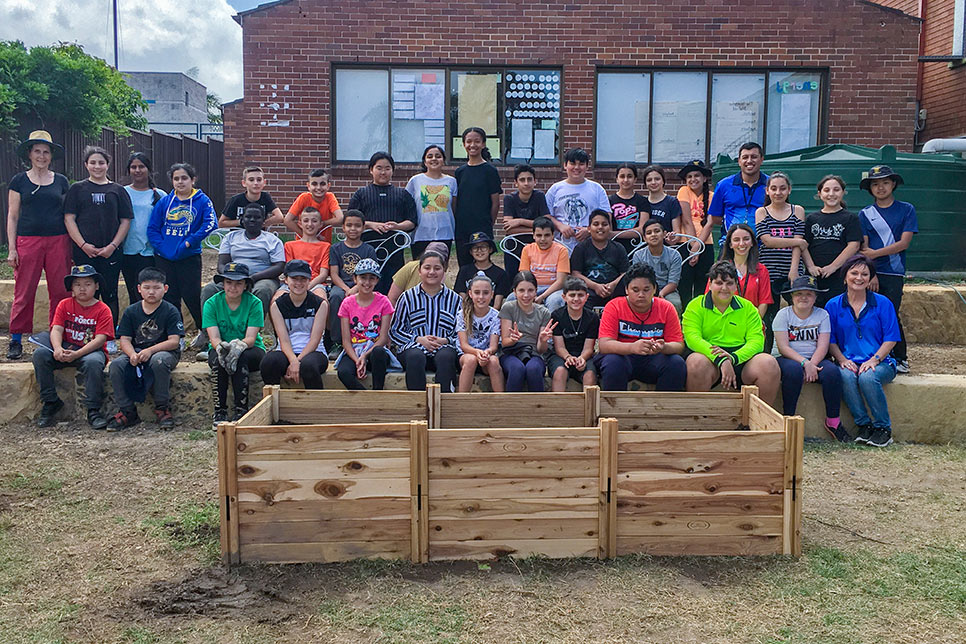 "The learning garden gives students a fun and safe space where they can get fresh air and learn in the company of some plants," said Zivelle Seasay (Year 6). "It's an opportunity to educate students about plants and how we should handle them."
The Outdoor Learning Space project has been so successful, the school is already eyeing off a new project for 2021 - a sensory garden for Kindergarten.
---
View and download all the Magical Garden photos
Learn more about Holy Family Primary Granville East